Welcome to preschool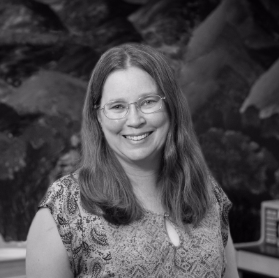 "I honestly have never been to (Northwest Technical Center) before," Beth Richey, the new preschool teacher for the Northwest Technical Center (NWTC), said.
Despite being new to NWTC, Richey is not new to working with children. Working with children in the preschool isn't the only reason that brought Richey to NWTC.
"I have been working in the early childhood program for a very long time and I heard there was an opening in the preschool classroom. It was interesting to me because it wasn't only teaching preschool but also working with the human services students and getting them interested in teaching," Richey said.
Richey was inspired to become a teacher by her previous elementary teachers because of their love of teaching and their care for their students. She enjoys her job and the perks that come with it.
"I love working with this age of student, ages three to five, and watching how fast they grow and how much knowledge they take in over those years. It's just amazing to see where they were at at age three and where they are at age five when they leave our program. I really enjoy watching them play and being part of their play. I really like to help them grow socially and emotionally through our early multi-tiered structures of support program, teaching them about their feelings and teaching them about classroom expectations and the rules of our classroom," Richey said.
Richey had a few jobs before NWTC, including Head Start in St. Albans Town.
"Before I came to (NWTC) I actually was teaching up at Highgate Elementary School with Franklin Early Childhood programs. I was the preschool teacher there and I was there for nine years. And previous to that is when I was at St. Albans Town," Richey said.
Richey hadn't always planned to be a preschool teacher.
"I actually thought that I wanted to be a police officer and I actually started to go to college to be a police officer. I had enrolled in a college for criminal justice and when I got into the program, I did really well but decided that it wasn't for me, so I switched my major over to early childhood," Richey said.
Richey's life isn't all about kids. During her free time, Richey enjoys activities other than teaching.
"On my free time, I like gardening, crocheting and my newest hobby is paddle boarding," Richey said.
Richey hopes to become a part of the NWTC and BFA community, instill a love of teaching into her high school students and watch her preschoolers grow. The BFA Mercury would like to welcome Richey with open arms.