Christmas Shopping in 2020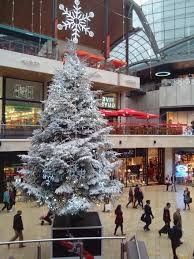 Covid can stop a lot of things, but it can't stop the holidays.  Black Friday, the day after Thanksgiving, and the start of the holiday shopping season, has come and gone. That means desperate shoppers have even fewer days to buy all those gifts on their Christmas shopping list. 
Anyone who shops in a store knows that Covid has changed the way that retailers do business. Covid has also altered the way shoppers shop.  The global pandemic has forced stores and holiday shoppers to change in ways they never would have imagined a year ago. According to Levi Strauss & Co. CEO Chip Bergh, "This holiday is going to be unlike any holiday season I think any of us have ever seen before."
Experienced shoppers know that stores used to be the most crowded between Thanksgiving and Christmas. This is not necessarily true now. To get a jump on the season, many retailers began running holiday specials before Thanksgiving.
"I think it's important to recognize that we are seeing BOTH a stretching out of the season and an increased use of online shopping and related delivery techniques," said Steve Horwitz, Distinguished Professor of Free Enterprise for the Miller College of Business at Ball State University.
Big stores still have an advantage over small retailers because big stores have more resources for delivery and online services. However, that doesn't mean small stores have to throw in the towel.  Small businesses appeal to shoppers in ways that big box stores don't. Shopping at locally-owned stores gives customers the feeling that they are part of a local community.
According to Heather Dunigan, "A busy downtown is good for the community and hopefully attracts people from other areas as well to come to our stores, spend their money and keep our downtown thriving." Shopping locally now is more important than ever to keep our stores open and help all of the people in such a stressful time of year due to the impact of COVID. 
It all comes down to choices. According to Gerald Bonsall, "I have either shopped locally or online. I try my best to go to the small local stores. I also keep in mind that my priorities about the holidays are a matter of my choice. I don't have to make shopping for presents my top priority. When I do this, it makes my holidays a lot less stressful."     
Shoppers have changed the way they shop, and stores have changed the way they do business because of the impact of COVID.  Even so, COVID can't stop the holidays from coming.