New Face in IT: Scott Fitzstephens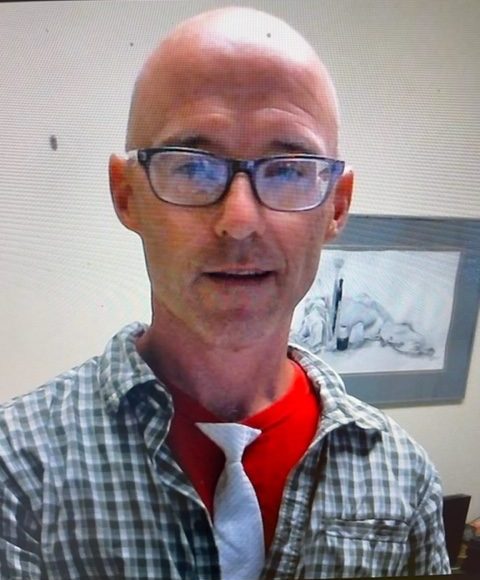 Joining the Information Technology department at Bellow Free Academy this year is Scott Fitzstephens. 
He's attended many colleges over the years. "My favorite was studying Media Design at Santa Barbara City College," Fitzstephens said.  
According to Fitzstephens, he mainly manages the Chromebooks for the student body while working alongside the others in IT to solve tech issues. With a background in tech work, Fitzstephens said working in IT made sense, and he has experience working with kids. 
"I do outdoor programs in the summer where I work with kids. At one point I even biked across the country with them," Fitzstephens said.  He added that, due to this background, he is not nervous for this new job. 
Coming over from New York, the third state he has lived in in the past calendar year, Fitzstephens said he enjoys this "cool job" so far. 
According to Fitzstephens, he has had a multitude of different jobs throughout the year, being a butcher, pie maker, candle maker and more. He said that pie maker was his favorite, doing it for one and a half years. 
In his free time, Fitzstephens said he enjoys traveling. "My favorite place was El Salvador, and I disliked Australia the most." 
Fitzstephens said he has visited all 50 states and lived in at least half of them. 
When asked how the year has gone so far and what he' is excited for, Fitzstephens said, "I'm excited for this new job and to see how this year goes."