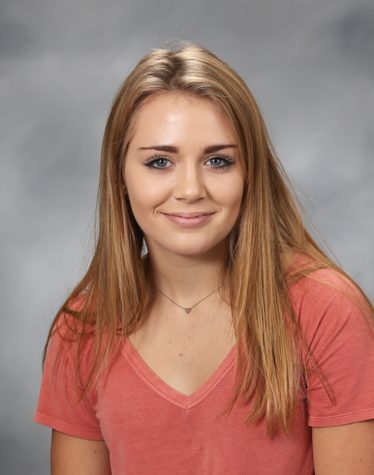 Brianna Pelkey (Bri for short) is a 15 year old sophomore at BFA Saint Albans. 
Pelkey hails from Bakersfield and Fairfield, Vermont. 
Born March 8, 2004, Brianna spends most of her time hanging out with her friends. 
"Once I graduate I'm not quite sure I want to do.  But I know that I want to go to college and do something in the medical field, possibly nursing, but I haven't made up my mind yet," Pelkey said. 
Bri attended Bakersfield schools though middle school, and in the past has done gymnastics. 
Brianna's home life is surrounded by her family. Going back and forth between parent's house, at one house she has her sister and her boyfriend with a mom who isn't home often, and at the other it's just her and her dad. 
"I have a dog, named Brady," Pelkey said. She really enjoys having a pet to be around.
Someone Brianna looks up to as a public figure is Kylie Jenner; Kylie is not only a reality TV star, but also has her own makeup brand.
This sophomore is ready to make her mark in journalism.
Brianna Pelkey, Writer
Dec 20, 2019

Operation Happiness

(Story)

Dec 06, 2019

Supercharge your self-esteem

(Story)

Oct 17, 2019

Cell phone usage in the classroom

(Story)

Oct 01, 2019

Alisa Aylward returns to BFA faculty

(Story)