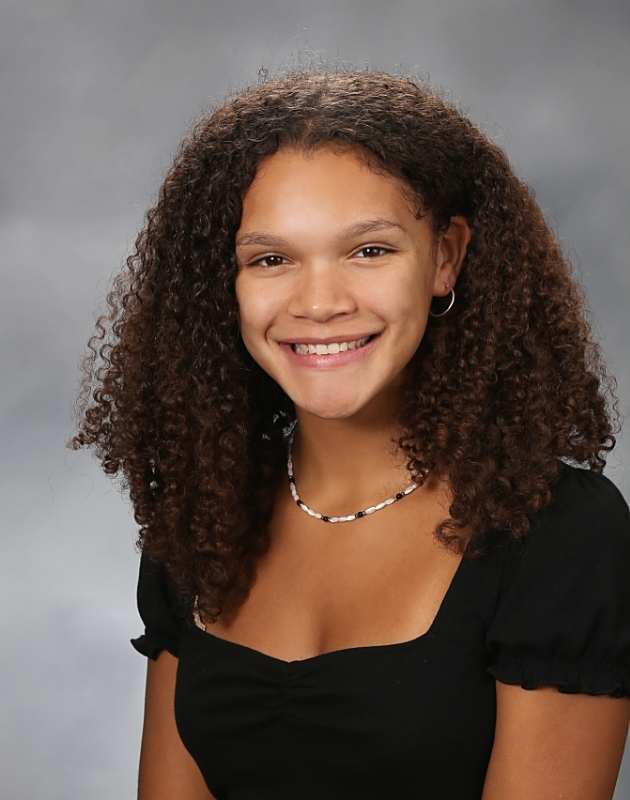 Kaia McKenzie ('20) is one of the newest members of the BFA Mercury. McKenzie is also a rising star journalist. 
McKenzie hasn't done Journalism before, making this her first time. She has done creative writing before. Writing is writing!
It was by chance that McKenzie ended up in Journalism. She had to switch into a class and decided that Journalism was the one to go with.
"I chose this one because Journalism sounds cool and my aunt wanted to be a journalist. So I thought it would be cool, why not try it," McKenzie said.
McKenzie has big plans for after high school. 
"I want to go to a college and I want to major in mathematics, maybe education or both I guess. I want to do something with math, you know be a financial advisor or something like that," McKenzie said. 
McKenzie's future major also connects with her current favorite subject, math.
"I really like math and I like math because I like a challenge. I like feeling successful afterward," McKenzie explained.
Success is a big part of McKenzie's life, she is driven and inspired by success.
"What inspires me is success I guess. I know it's not a person or anything, but those who are successful, are usually happy and I want to be happy," McKenzie said. 
Besides what inspires and drives her towards her goals, McKenzie has a role model who she looks up to. McKenzie's role mother is someone close to her heart, her mother. 
"She has had a lot of stress in life and she is still happy and positive and stuff. She's the sweetest woman ever," McKenzie said. 
When asked what her greatest achievement was, McKenzie's answer revolves around physical capability, instead of academic work. It is an impressive achievement at that. 
"My greatest achievement is probably being reigned third in the state for high school girls high jump. That was an achievement," McKenzie said. 
McKenzie believes her greatest strengths lies in her sociability. This strength gives her the advantages of being able to talk with practically everyone. McKenzie's strength also helps her feel comfortable around people, an important skill.
"My greatest strength is being social, I can talk to almost anybody really and I really like when people are around me," McKenzie said. 
McKenzie's greatest weakness though, is her desire for perfection. It is a weakness that some may even call a strength to a certain degree.
"My greatest weakness is perfection, I'm always like, 'Oh I need this to be done tonight, or I'm never going to do this' I just get to myself. Perfection with school work and financial things mostly," McKenzie explains. 
At the moment McKenzie doesn't have any story ideas, though the world is her canvas as she says. 
In five years McKenzie hopes to have a college education and to be starting her future career. The Mercury wishes her the best of luck on her journey and welcomes her with open arms!
Kaia McKenzie, Writer
Dec 17, 2019

Journey to the North Pole with the BFA Improv Team!

(Story)

Dec 05, 2019

Screen Time on Your Mind?

(Story)

Nov 05, 2019

Blazin' Bleachers

(Story)

Oct 17, 2019

Calling All Students!

(Story)