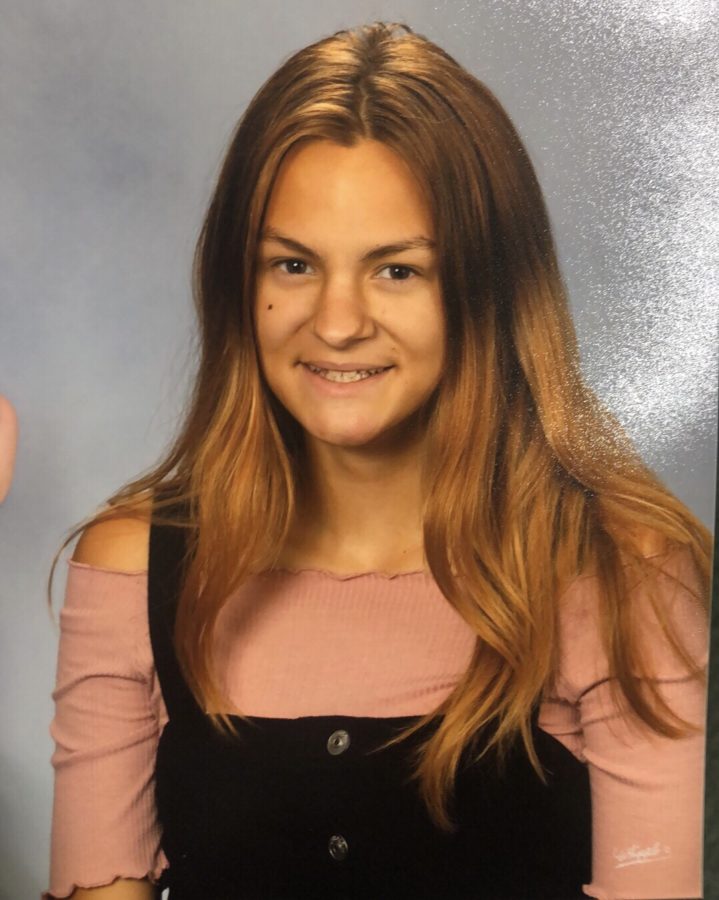 Madison St. Pierre is 15 years old, and she attended Fairfield Middle School before attending Bellows Free Academy. She was also born, and grew up in Fairfield Vermont where she made most of her fond childhood memories.
Madison really enjoys going horseback riding; this is one of her favorite hobbies besides writing. Madison loves to write, "The whole reason I took this class is because I love writing and can't get enough of it," St. Pierre said.
 "I share a house with my mother, father, and my two brothers. I'm the youngest child out of three kids in her household," St. Pierre said.  
English has always been Madison's favorite subject in school, but she dislikes math.  
Madison's interest in writing led her to gain an interest in publishing, which then led her to take BFA's journalism class. "After high school I see myself going to college and getting a degree in psychology." 
"My favorite food is tacos, if I could travel anywhere in the world it would definitely be Australia," St. Pierre said.
Madison St. Pierre, Writer
Oct 01, 2019

Nellie Dawson, a new addition to the BFA Math Department!

(Story)