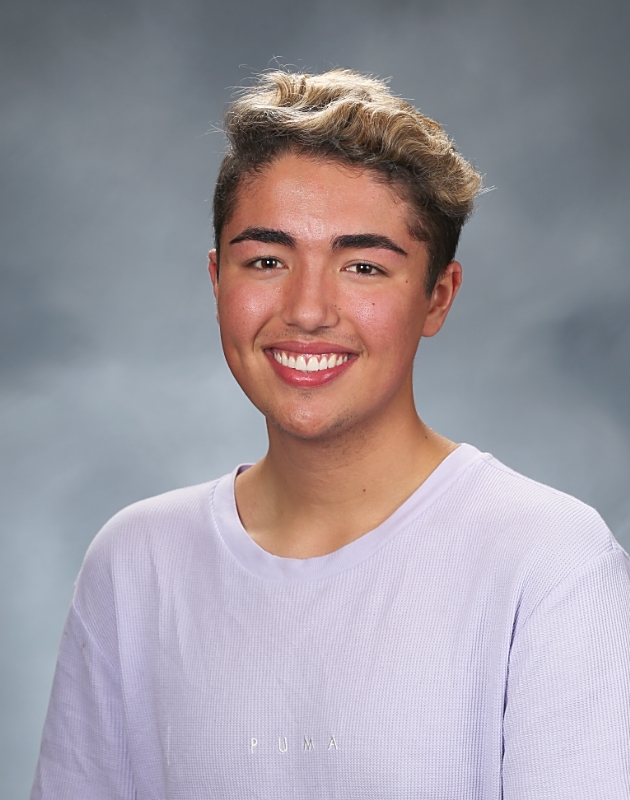 Owen Pelkey is a senior at Bellows Free Academy, in Saint Albans, Vermont. He lives with his mother and father, and has an older brother who's a junior in college.
Owen deeply cares for his family and states that one of his best childhood memories includes his family.
"There was one year where I went with my family, and cousins, and aunts and uncles. That vacation was super fun for me cause I was super close with my family."
Owen is excited to graduate to start a career in fashion design. Owen is very passionate about fashion and says,
"I also like researching past fashion trends, and sketching my own fashion ideas, and looking up fabrics playing with the whole idea of what would I do?"
He hopes to be successful in a fashion career someday, and is willing to allow travel in his life for his career.
"Maybe New York City, Paris or London, or wherever I need to go for my job"
Everyone faces struggles in life, and some of Owen's include learning to love himself in a judgmental society.
"The biggest struggle I've faced in my life would be learning to love myself, despite what the world I've been placed in. Definitely one of the toughest things I've done, but I've reached that goal I'd say."
Aside from wanting to pursue a fashion career, Pelkey also wants pure happiness out of life.
Pelkey states, "I hope to get happiness obviously, that's my number one. Being truly happy with how I am in life."
Happiness and self love is a high priority on Owen's list.
"My biggest accomplishment in life I would say just becoming who I am today." Pelkey says.
Loving yourself is something that Owen has learned how to do, and is very proud that he's accomplished this hard task.
Someone Owen wishes to meet is Lady Gaga.
"She someone I've idolized since I was like seven, and it would be awesome to meet her in that aspect. But she's also such a great advocate for LGBT community, and she's started her own foundation for homeless LGBT youth."
During his high school career, Pelkey hasn't had classes offered to him that he's really interested in, but he enjoys creative writing.
"I feel like there's not a lot of subjects offered really well specifically for me, and for what I want to do."
Despite not having a lot of classes he enjoys, he has made a lot of friends and has had a lot of fun in his high school career.
Pelkey is ready to start his life, and has high hopes ahead of him.
Owen Pelkey, Writer
Jun 13, 2018

Senior pranks: not all it's quacked up to be

(Story)

May 21, 2018

The takeover of promposals

(Story)

Apr 19, 2018

Vermont marches for change

(Story)

Apr 19, 2018

Student gun safety concerned nationwide

(Story)

Mar 26, 2018

Gender-neutral policy wave hits Bobwhite Comet

(Story)

Feb 23, 2018

The unheard voice of LGBT youth

(Story)

Feb 15, 2018