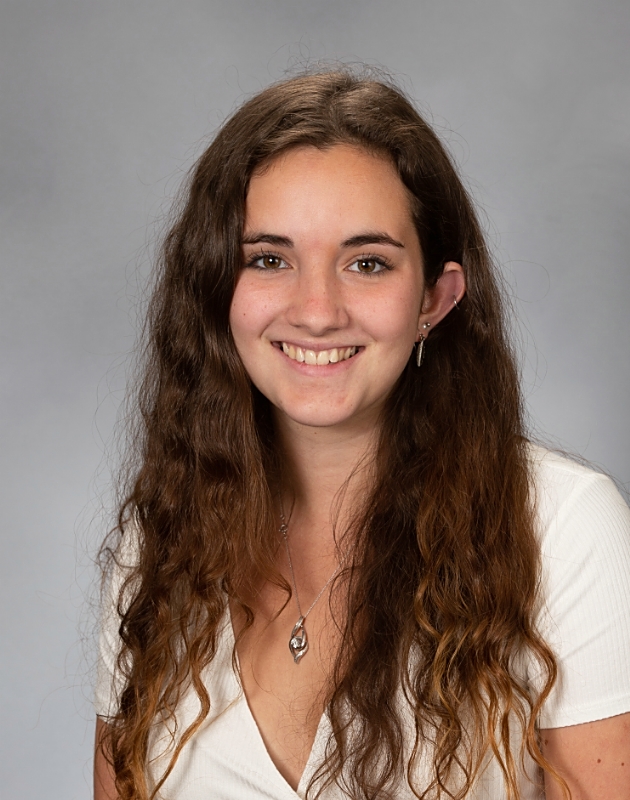 Helen Ann Simmons, a Senior at Bellows Free Academy, was once a small town, home-schooled girl in the state of New Hampshire. She made the transition from homeschooling, to public schooling in the 4th grade, which began at Warren Village public school in Pike, New Hampshire. 
Her inaugural start to her high school career was at Woodsville High School in Woodsville, New Hampshire. At the age of 15, the move was made to BFA, St. Albans.
Simmon's interests include playing the piano as well as saxophone, and dancing at Electric Youth. Athletically, she is involved with the lacrosse program, after only starting to play the game for the first time last year.
 "I am picking up on it very rapidly," Simmons said.
Her other hobbies include, but are not limited to: traveling, eating, and shopping.
Simmons considers herself a family girl. She has love for her mom and step dad, as well as her dad, and step mom. She also has a soft spot for her "fat dog." Besides her love for her family, she also shares a love for writing, and has taken multiple English classes in the past. 
That may make her unique, but something that may make her the most unique of all, is her passion for animals and plants, which in turn, has made her make the decision to be vegetarian.
Helen Simmons, Editor
Nov 19, 2020

Michael Atwood: Connecting Students with IT

(Story)

Nov 08, 2020

Anybody Can Save the Earth

(Story)

Nov 02, 2020

Factory Farms: What's the Real Cost of Cheap Meat?

(Story)

Oct 15, 2020

Madeiros's Path to Teaching

(Story)

Oct 06, 2020

A Man of Many Trades and Talents

(Story)

Jun 01, 2020

COVID coverage – BFA comments

(Story)

Apr 19, 2020

Muy Triste! 2020 Trip to Spain Has Been Cancelled

(Story)

Mar 05, 2020

Koch-ing up a new SRO

(Story)