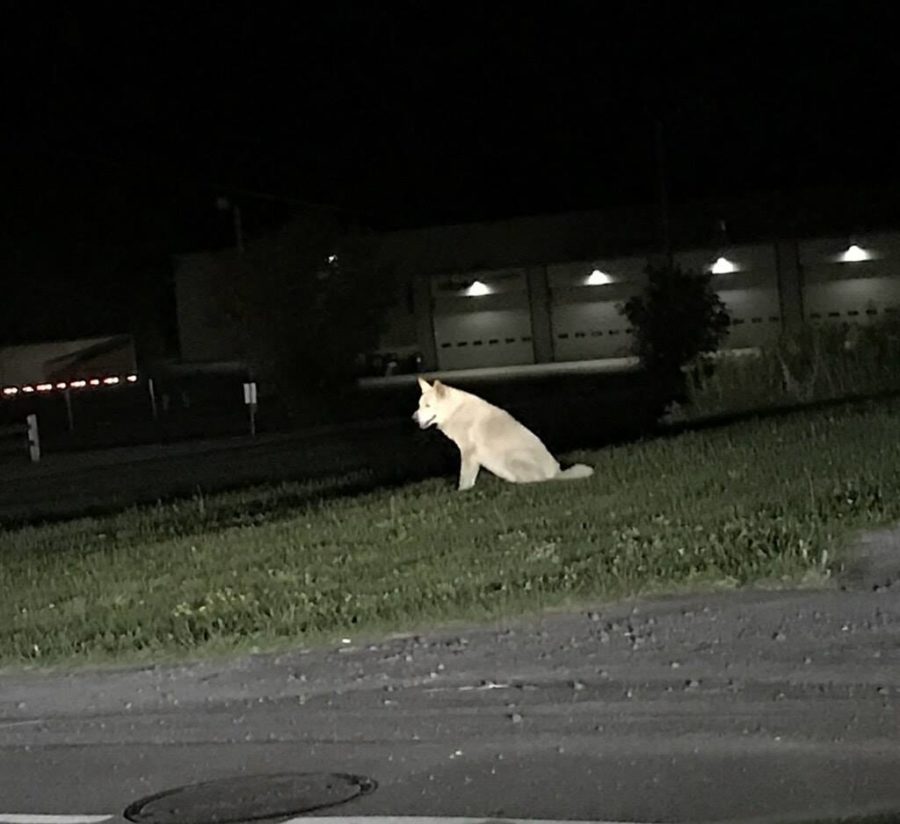 The Ghost Dog, or "Ghostie", described by the police as a "large white malamute dog" has been wandering Saint Albans since January of 2018. The dog is most often seen on Lower Newton Road, but has been reported on Federal Street and Nason Street as well.
Ghostie is almost definitely not a ghost and resents her status as a local "urban legend" because it has driven some Saint Albans residents to invade her privacy.
As a Saint Albans native, Ghostie loves wandering the town. Ghostie's hobbies include investigating yards and taking in the beautiful night sky. Ghostie favourite color is grey. Her favourite movie is 
Balto
. Ghostie would definitely consider herself a night owl.
Ghostie is known to be shy and apprehensive of human contact, often running once spotted. Ghostie is still largely shrouded in mystery. Because she avoids people and eludes capture, little information other than appearance and frequent locations is available.
Ghostie appears to be an adult dog, and seems healthy and happy, despite her roaming. Ghostie is believed to have an owner, but no one has official come forward to the police.

The Ghost Dog, Mascot