Dr. Randall: BFA's Newest Guidance Director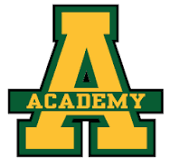 Dr. Randall, a well known guidance counselor at Bellows Free Academy St. Albans, is known for his sparkling personality that enables a certain ease in a conversation. Not only is he a guidance counselor but he also owns the title of BFA's "Guidance Director."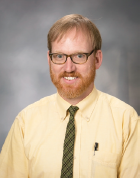 To find out more, BFA Principal Chris Mosca was interviewed on March 12.
"He is one of our administrative leaders, really just Guidance and administration are the only two parts of school that you get to see everybody or get the whole school view. So I think it's really good that we have a Guidance Director that is actually now part of the administration. He can now communicate with us on a regular basis. His job includes post-secondary education and also recruiting and maintaining students from sending schools. We also use him for a lot of data analysis such as, dropout rates and school performance," Mosca said.
This description is very close to the formal job description for BFA Guidance Director.
"The Guidance Program supports the academic and social/ emotional growth of students and prepares them to set and achieve personal goals regarding their future, including defining and successfully pursuing academic and career opportunities during and following a student's time at BFA……Develops and implements a student registration process…..Actively develops partnerships with colleges and local businesses to ensure post-secondary opportunities," – BFA Job Description.
His job description also explains many more responsibilities that need a responsible and hardworking person.
Ellen Gissel, BFA's cafeteria monitor was involved in the hiring of Dr. Randall for his position as Guidance Director.
"He is a great person to work with and I really enjoy the way students can easily trust him with any information," Gissel said.
The students at BFA are exceptionally important, considering it is a public school.Students are meant to feel safe and are expected to receive academic and social support, and who better to help you with that? A Guidance Director or Counselor. Telling a friend about something that might be bothering you may come with consequences such as someone overhearing your conversation, it becoming non-confidential or just not being able to talk to that friend
for other reasons.
Counselors are confidential, trustworthy and can be talked to in the comfort of a private office. BFA being a school of almost 1,000 students, every student has different issues and students are not expected to have the greatest day of their lives when they show up to school, but BFA counselors do what they can to support students in any way possible.
"It is a significantly smaller case load, so I don't have nearly as many students as I used to," Randall said.
Randall seems to enjoy the challenges he faces juggling both jobs at a time. Although his workload can be stressful, he is still connected to all students, whether they are a client of his or just a face in the hallway.
"I like that my job lets me stay connected with students……. but I also get to be a part of the administrative team. So besides working with individual students I can really look at the system as a whole and hopefully have a positive impact on the whole school system," Randall said.
So how did Dr. Randall gain his new position as Director of Guidance?
"I applied. The school did an open search, meaning that not just people within BFA but anyone, I suppose, in the world, who wanted to apply could apply," Randall said.
Speaking about his transition from guidance counselor to Director of Guidance, Randall said: "I had to do a little bit of further education because educators have different licences, I had the licence to be a school counselor, I didn't have a licence to be an administrator."
Last year, the central office and Mr.Mosca helped support Randall in taking the two classes he needed to take to get a provisional licence through the state.
According to Randall, furthering his education was not a challenge to him but having a lot to do is a challenge for him.
"But the biggest challenge is practicing patience, you know? To wait and make sure the person is done before you say your thing and sometimes that person thinks they are done talking, but if you wait a little longer they will think of something else," Randall said.
Like many of the counselors, he has had training to help him responsibly deal with these challenges.
After listening to Dr. Randall, this reporter became suddenly calm, and my nerves seemed to loosen up. He has a sort of ease to his personality that fits just right for the Director of Guidance.
"I genuinely like people and I think they deserve my time." Randall said.