Advantageous AP?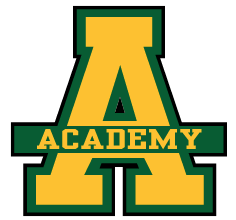 "I like my life, I don't need any more chaos,"  Branden Mays ('16) said. He was referring to Advanced Placement class, and why he chooses not to take them.
Many BFA  Sophomores and Juniors are currently contemplating taking AP classes next year.
When applying to college, having an AP class on your high school transcript is a huge bonus."If you want to go to a good college you need AP classes,"  Andrew Young('16) said.
When colleges begin looking into the students who apply their main focus is on the student's GPA.
Many colleges will weight your classes, meaning that a B average in an AP classes is worth more than an A average in a normal class.
AP classes not only boost your GPA, but they show colleges that you can handle rigorous courses. AP classes are essentially college level classes that you take during your high school career. If you do well in an AP class you are able to take an AP exam, and possibly receive college credit. These classes also show colleges that you are prepared for higher education and that you can handle the workload.
On the down side, AP classes are a lot of work.
You cover a topic very quickly and receive a lot of homework. "We don't have the luxury of digging into what I like to call the messy aspects of history. We suffer from a lack of depth,"  David Rider, an AP History teacher at BFA said. AP students have a lot to learn over the course of the class, leaving very little time to hover over any specific topics.
"I would definitely recommend AP classes, if you think you can handle it,"  Young said. The classes come with tremendous amounts of work and the students have to be able to learn quickly. When looking into an AP class one also need to consider the fact that, though AP classes can be weighted differently, a bad grade reflects poorly on you when you apply to colleges.
"Every student should consider AP, even if it isn't my class. If math is your passion, take an AP math class. If science is your passion, take an AP class in science,"  Rider said. If you have an idea of what you want do in the future, take an AP class in that field.
If you don't have any specific interest, consider taking the AP class that interests you most. "AP classes teach you how to think," said Rider. Taking an AP class helps prepare you for college classes. You will get a glimpse of what college may be like. AP classes will teach you how to study and manage your work.
Every student should definitely consider taking at least one AP class, if you think you can handle the extra work. The benefits to Advanced Placement classes far outweigh the disadvantages.