Bustling Business at BFA
"They aren't afraid to take risks, because failure is only temporary," Business Department teacher Barbara Fraser said. Teaching students that accepting failure to achieve success is only a small part of what the BFA Business Department has to offer.
The BFA Business Department offers ten different courses that cater to individual needs and skills of the business world.
Many Vermont high schools offer business courses, such as Burlington, Spaulding, and Essex. "I believe that we have one of the largest business departments in the state," Fraser said.
One of the many unknown perks of the business department is Business Entrepreneurship, a dual enrollment class, where if you pass the final exam at the end of the semester long course, you are able to earn three college credits. These credits are applicable to most colleges around the country. The only other known high school in the state to offer this business opportunity to their students is Spaulding.
Throughout business entrepreneurship, students learn how to start their own businesses. But more goes into the class than writing essays and reading about other entrepreneurs' success. Students learn to develop a "business mindset."
"They believe in their business. You have to take initiative, to get up and just go do it and try it. You have to have solid communication skills. Listening and speaking and writing are all very important in communicating good ideas to get the business started up and running properly. Obviously you have to be ambitious," Fraser said.
Fraser practices these skills not only in her teaching career, but throughout the many businesses she has started in her life, such as flipping houses, babysitting, sewing, and much more.
To create a business, there is a common misconception that you need to have graduated from high school. This is not the case for many current and past students at BFA, such as Kayla Bailey ('17).
Bailey started her own photography business this summer.  
"I do senior pictures, couple pictures, family pictures. I'll take pictures of models. I'll do something for fun. I just love photography," Bailey said.
Bailey's passion for photography started when she took a photography class in seventh grade, and since then she's started a photography club, which was discontinued when the adviser of the club left Bellows Free Academy. Bailey then started the photo challenges, which take place every semester with Ms. Kemp, which is still implemented today.
Many students at BFA have pursued their own passions and have started their own businesses, such as Fut t-shirts.
According to the Princeton Review of 2015 college majors, a Business Degree major was the fourth most successful career major based on salary, knowledge of the subject, popularity, and on research which covered job prospects.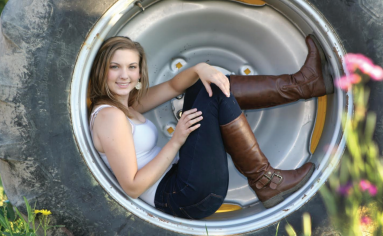 Princeton claims that earning a business degree will also make you think about many current and past issues, including but not limited to ethics, politics and diversity.
In order to sell a product, a business owner needs to understand his or her demographic, which is why it is important to take into account any issues in a demographic (a population categorized into different groups of people based on habits, ethnicity, and more) . The owner of a business finds a problem, and they solve that problem with a product or service.
"Entrepreneurs are people who see a need and they fill the need," Fraser said.
According to careervillage.org, the main challenges that entrepreneurs face are: doubt in their abilities to run a business; doubt in their product or service; a product-market fit; recruiting employees; and capital otherwise known as money.
Depending on the business, these struggles may or may not be a priority.
"Advertising is definitely the biggest challenge," Bailey said, contradicting the article.
However, throughout time many people have met these challenges with success.
Our country has a history rich with businesses. Henry Ford was a farmer with a problem, and he created a market that is still around today, otherwise known as Ford automobiles.
Steve Jobs had a vision that no one else could see, and he ended up being one of the richest men in the world. "Our country was built on entrepreneurs," Fraser said.
Fraser believes that everyone will dabble in business entrepreneurship in their lives. Whether it's selling used video games, babysitting someone's kid, or even bartering, it's an act of entrepreneurship. "Small businesses are definitely the backbone of a capitalistic society," Fraser said.
Vermont is not friendly to large businesses. The tax rates are much higher than other demographics, which is why Vermont does not have a lot of huge buildings and an abundance of malls.
"We are known as a green state, a very creative state. We are people who are very artsy and crafty, people who are authors… we have a very different type of population, and small businesses are what work here. They thrive here, and people come here expecting to find unique pottery and basket weaving. They expect in restaurants the farm to table foods," Fraser said.
Owning a business can give you more control over your own life. You not only gain transferable skills, you also get to decide what you'd like to do, and what hours you work.
"Your own life is a business. You're going to have to figure out how to handle money. You're going to have to think about investments and to figure out what's going to grow and what isn't. The skills that you learn in business can be applied anytime and anywhere, and they'll make your life better," Fraser said.