Northern Elegance Set to Open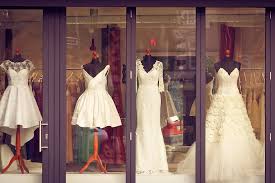 With prom season right around the corner, Northern Elegance Formal Wear LLC, a new business on 81 Main Street St. Albans is set to open.
Main street's newest retail establishment will be selling prom dresses, pageant gowns, men's suits, and tuxedos rentals.
The hours of the store are set to be Tuesday through Thursday, 11 am to 7 pm.
Besides a large collection of clothing, Northern Eloquence plans to offer onsite clothing alterations for anyone.
Northern Eloquence owner Susan Dutkiewicz commented on the highly anticipated opening.
"I am extremely excited to provide the convenience [feel] of a local store [to a shop of elegance]."
Dutkiewicz suggested that her business could have a booming success rate, due to it being one of the only businesses to sell formal wear in all of Franklin county.
To increase traction from high school students with prom nearing, Dutkiewicz is offering a special deal that can be achieved by bringing 4 other people to the shop with you.
By doing so, students would receive $10 dollars off all purchases and your company would receive the same $10 price slash..