Under new management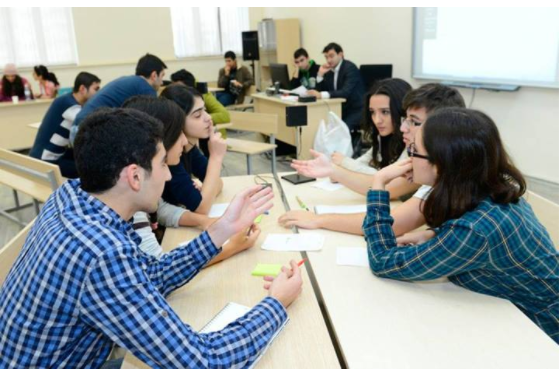 November marks state government elections for many areas this year, and also marks BFA's annual freshman class government elections. With these new additions to Student Council, a fresh look into BFA's student government is in order.
Student Council functions as the students' voice within BFA. It provides an outlet for students to develop leadership and organizational skills.
According to a study by The Ludwig Boltzmann Institute for Health Promotion Research, involvement in Student Council helps students "in terms of personal effects (e.g. increasing life skills, self‐esteem, developing democratic skills) and in terms of improvements in peer relationships or student‐adult relationships."
Student Council has the power to plan school events and fundraisers; they have worked with organizations like RiseVT ー an organization that works to "improve the quality of life and lower healthcare costs" in Vermont.
Student Council Executive President Kamryn Montague ('18) cites Student Council as a positive experience.
"Freshman year I was Vice-President just because they didn't have anyone, and then [figured out] I liked it. Ms. Fraser really pushed me to be Executive President last year and I'm glad I [took the position]," Montague said.
After the retirement of the previous advisor, Mrs. Barbara Fraser, the BFA administration chose Mrs. Mary Ellen Tourville and Mr. Nate Archambault as new advisors.
Montague fears that Student Council can not adequately function as the students' voice unless all of its member are participating and contributing.
"I think people are too shy to speak up in Student Council. We've been trying to change that," Montague said.
As Student Council president, Montague has placed an emphasis on getting students more involved in their Student Council.
"We're trying to make it a student run thing right now, to make sure the classes are running their own fundraisers and making sure the advisors aren't overpowering," Montague said.
According to Montague, Student Council is relatively free to do as they see fit in aiding the school.
"Our new Advisors are a little bit like 'make sure this gets done, this gets done, and this gets done' but I can pretty much do whatever is necessary," Montague said.
However, Student Council is not without conflict. Some members fear that Student Council's powers are too limited by BFA administration.
"Last year there were so many restrictions on what we could do that I'm not sure what our powers are at this point," Riley Maher, Sophomore Class Secretary said.
Maher expressed concerns that Student Council has not been taken seriously by school administration, after an attempt to rework the BFA website was brushed off.
"We wanted to edit the website to improve the clubs and extracurricular section, adding more information so that freshmen and incoming freshmen could have a greater opportunity to join extracurriculars," Maher said.
Though administration had initially seemed interested hearing the idea, they ended communication before anything could be done about the issue.
"I think the administration is fairly open for what we want to plan. It is hard though, to get things going. I feel as though there are a lot of restrictions on some of the things we do and I don't really know clear reasons why that is," Maher said.
Maher agreed that increasing student involvement and initiative is an important step for the organization.
"I feel [that] more members would improve how we represent the school; [that] more involvement would help," Maher said.
Maher feels there is a communication and scheduling issue within Student Council.
"I just think the Student Council as a whole, or the Executive Council could improve on informing everyone when the meetings are and finding times that work for everyone [else]," Maher said.
Montague defended her communication with peers in Student Council. She urged those involved, especially faculty advisors, pay more attention to their email if they wanted to be up-to-date.
"I'm pretty good at emailing people and most of the time we have at least someone from each class show up. The advisors – that's a whole different story. Often times, the advisors complain they're out of the loop. People complain that they don't get [the emails], and it's like 'your name is literally right here in the email'," Montague said.
Montague feels confident that Student Council has and will continue to improve the BFA community.
Student Council currently has plans to replace select water fountains in the building with water bottle filling stations/fountains using grants. They will also be working with RiseVT again this year.