The college crunch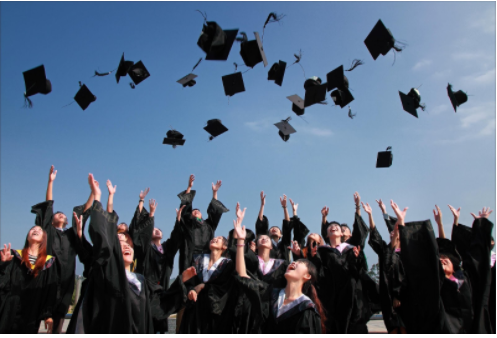 It's that time of year again and the college "crisis" is becoming very real for many seniors.
For many students college is the only way to get their dream job. For others it's simply a race to nowhere. Then there are those who remain undecided.
Vermont has one of the highest number of colleges per capita in America, and there's certainly no lack in variety, either. So if you want to find that perfect college, what do you do?
Fear not, a new program called "College Of The Week" is here to help unsure students obtain information in an accessible format.
Organized this year by Guidance Counselor Stephanie Hodgeman, College Of The Week is designed to inform students on what options are available through local colleges and, urging seniors to start applying if the college seems to match the students need. 
Starting this year, every Wednesday during enrichment a different college is presented to students. Sign ups are available in the Guidance Office and the presentations are typically held in the Performing Arts Center.
"Often times the person that comes in is the Admissions Representative for our school (BFA). For instance, UVM has a representative just for BFA," Hodgeman said.
"They [the representatives] just seemed very welcoming kind of like 'this is our college it's always an option'…it's a great was to have a look into a college without commitment if your'e worried or stressed about college," Olivia Rose Smith ('19) said.
The admission representatives are responsible for deciding who gets in and who doesn't; in other words, they're the ones reading your college essay and inspecting your transcript.
When searching for a college there's a lot to consider: requirements, tuition cost, total enrollment, the cost of room and board; an admissions representative can answer all of these.
"Kids are able to directly ask the college representative questions about the curriculum, the campus, cost, statistics, the cost, data, anything that they're looking for," Hodgeman said.
Having the presentations right here on the BFA campus takes away some of the reasons for NOT connecting with an appropriate college.
"I'm going on one next Thursday…it's to explore [my] options and know what's out there," Victoria Wright ('19) said.
So what if a student can't make it to a presentation and they're desperate for information? Every Wednesday after the presentation, emails are sent out containing walk through videos and other information on the college presented that week.
There's also "Instant State College Decision Day" on Jan. 23. Although this event is not nearly as informative, it is still an important and valuable option for students.
"[The] instant decision day… happens in the end of January, and it's free. The representative [from each of the colleges included] comes and you find out on the spot if you're accepted," Hodgeman said.
According to bestvalueschools.com, Marlboro, Castleton State, Green Mountain, Bennington, and Norwich are the highest ranked colleges in Vermont. Luckily for struggling students, two of these institutions will be participating. The colleges available on Instant Decision Day are Vermont Technical College, Castleton, Johnson and Lyndon.
So what makes a student more likely to get into a college, aside from the obvious — grades, extracurricular activities, college essays and letters of recommendation?
"Colleges a lot of the times indicate on your applications if you've visited or not, because that is a consideration for acceptance. They want kids that actually want to go there and make sure its the right fit," Hodgeman said.
So why bother showing up to College Of The Week or a college tour when you could just apply online?
"It gives you an opportunity to actually talk with the people who will be reviewing your application," Hodgeman said.
Students who've taken an actual "college tour" would also recommend going even if you're unsure of what you wish to do after BFA graduation.
The tours are unique hands-on experiences.  Two BFA students who took tours included Smith and Wright.
"The lunch… she laughs. The food was wonderful but what I was actually flabbergasted about was the culinary students prepared the food – they have no lunch ladies," Smith said.
Each person who takes a tour has their own experience.
"My favorite part of the tour was actually going with the representatives [around the campus. . . ] ," Wright said.
Overall, both presentations and tours can assist you with deciding what college is right for you. Either one can even increase your likelihood of getting accepted.
Avoid having your own personal journey becoming a college "crisis!" Attend a presentation or tour even if you're still on-the-fence about enrolling.