Raising money and new hopes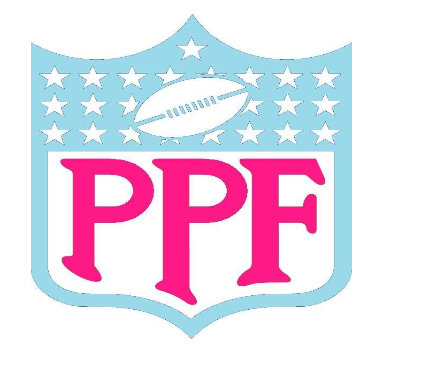 Powder Puff: a charity event filled with energy, excitement, laughter, spirit, and hope has become an event looked forward to by the BFA community.
The first ever Powder Puff football game was October 20, 1945, at Eastern State Teacher's College, in Madison, South Dakota.
The game was originally cancelled due to WWII but was recreated after the peace treaty with Japan was signed on September 2, 1945.
Bellows Free Academy High School hosts a charity girls flag football game every year in the month of September. The senior girls from BFA play against the senior girls at Missisquoi Valley Union (MVU).
The Powder Puff games are well attended, and they are different than the average BFA football games.
"It's an entire different atmosphere," Mr. Mosca, BFA's Principal, said.
The event takes place at Collins Perley Sports and Fitness Center. It is a great field and has a big stand of bleachers for all of the supporters.
The event is very well advertised and even broadcast on the Star 92.9 radio station.
The event charges an entry fee of $4 for adults and $2 for kids, with all proceeds going to the Jim Bashaw Fund, and Camp Ta Kum Ta.
The Powder Puff game is not the only charity event BFA Athletics hosts; there are pink and purple games as well.
Pink games are played by the hockey teams to benefit cancer.
Purple games are played by the basketball teams to benefit pancreatic cancer research.
The BFA Powder Puff game was created by a student who graduated from BFA in 2009. Allie Berno ('09) had one small idea and it turned into a region wide event.
Mr. Marlow, BFA's Athletic Director, talked about how Allie said she thought it was crazy but she really wanted this to happen and wanted it to happen right away.
"There is no crazy idea," Mr. Marlow said.
Allie Berno walked into Mr. Marlow's office and told him how she wanted to help someone she knew who had recently developed a brain tumor.
"Allie came in and told me how she wanted to help Ross Toof, she said how important and influential he was to so many youth programs that she thought we should help him out," Marlow said.
Ross Toof has contributed to many events and charities at BFA, or that BFA was a part of. He is a very kind man and a very well known person throughout the community.
"Allie had grit; she wasn't going to come in with an idea like a wet dishrag, she had some fire," Marlow said.
The Powder Puff game was a small idea but it has taken off. The very first year in 2009, the event raised $3,500, and the amount has continued to rise each year since.
Each year since 2012 the event has raised over $27,000 from just one night. One student had a desire to help someone in need and it led to something amazing.
"It really speaks volumes of everybody," Marlow said.
Nine years later, and the Powder Puff game has raised over $100,000 for the Jim Bashaw Fund and Camp Ta Kum Ta.
The event follows BFA's Homecoming weekend and has turned into a new tradition.
Powder Puff has become a special part of Homecoming weekend and something that every senior who participates will remember for the rest of their lives.
"It is certainly very well attended, especially due to coming off of our Homecoming football game," Mosca said.
The seniors really take pride in the event because they know it's a special thing to be out there on the field supporting an idea that came from a BFA student. It is even more special because there is a role reversal involved.
"We spend all 4 years of high school cheering for the boys in the stands; it's very nice having them cheer for us for a good cause," Marissa Needleman ('18) said.
Needleman is also a part of other BFA activities and athletics such as cross country and A World Of Difference (AWOD).
Another popular part of the Powder Puff is the t-shirts that are created for all the senior girls by their friends and family members.
"Before we were seniors I took a ton of time on making pink and black shirts for my senior friends; it feels great for me to receive one rather than give one," Needleman said.
The students who participate along with the fans bring their own kind of atmosphere to the game and really get the crowd and the opposing team into the game.
The best thing about this event is there has never been a fight. Both teams are very mature and know that this is a charity game and though they play to win, having fun is equally important.
"I am very proud to be a part of a school and community that can put something like this together and have it be so successful," Mosca said.
The players and coaches have gone beyond merely donating the money earned to these charities.
Starting in 2010, the students involved in the Powder Puff event have gone to Camp Ta Kum Ta in South Hero to help clean up the camp and spend time with the campers.
Allie Berno's little idea from 2009 has blossomed into an essential part of Homecoming weekend, providing an event that excites students and the community.
Combining a fun, role-reversing game, with well thought out destinations for funds raised, it is a "win-win" in everyone's minds.