Journey to the North Pole with the BFA Improv Team!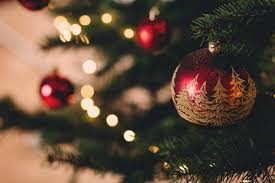 St. Albans or the North Pole? Last weekend December 7, 2019  there was a mile long community adventure on St. Albans' Main Street.
The event was opened to children of all ages with nine different locations throughout the city.
There were face paintings, sleigh rides, and performances by BFA's own improv team.
Each stop held games and small activities inside some of St. Albans local businesses for children and their families, with the end being a grand prize for completing the quest.
The BFA Improv Team dressed as elves and improvised throughout the whole day in order to get the children and the town in the Christmas spirit.
Susan Palmer, the drama department teacher for BFA, exclaimed how the experience seemed for her Improv Team and herself as a parent.
"I was there with the Improv Team, and it was really fun and they were definitely included but in general, my experience was also as a parent. I came with my son who's nine… I was super impressed with it. And I also saw a lot of BFA kids along the way. What I loved was like it was a little kid event, run by teenagers," Palmer said.
The event was open invitation, which in the end brought the whole community together.
" I just thought it was really nice. I felt really proud that we had some of our students there. The high school was represented in that way because there were young children there. There's also a lot of people and young kids dancing and doing recitals  … just felt like a really big thought out community event," Palmer said.
The event was the first of it's kind this year and the Improv Club will be meeting with it next year as well.
Like most town events around this time of the year such as the Running of The Bells , or the Tree Lighting, the whole meaning was to bring the community together for the holidays, no matter what age.
The event is not the only time Improv is making an appearance.
"I'd like to get Improv Team involved in other events too," Palmer said.
The Journey to the North Pole was a complete success.