Muy Triste! 2020 Trip to Spain Has Been Cancelled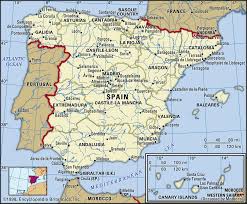 NOTE: Due to the school closing, this story was delayed in publishing.
Over the course of two days, the number of confirmed COVID – 19 cases doubled in Spain, the destination for BFA's Language Department's 2020 Spring Break trip. Because of the pandemic, the trip has been postponed until next April break in 2021.
The group will be traveling through Explorica, a company dedicated to bringing student and teacher groups on educational tours and vacations. The BFA Language Department signed up for the Barcelona, Madrid, and Andalusia trip with a day in Morocco excursion.
The trip has been in the planning stages since the 2018-2019 school year, and at least three dozen people had signed up and paid for the trip. One of the students, Sophie Thompson ('21) was very disappointed when she found out the trip to Spain was postponed.
"I'm definitely sad that the trip is cancelled. . . I've been looking forward to Spain for over a year. At the same time, I'm glad we are not going if it means everyone stays safe," Thompson said.
There have been a number of meetings discussing alternate options to travelling in April. The group considered going at the same time but to a different location, while also proposed travelling during summer vacation. But finally, Señor Thurber, one of the teachers in charge, sent out an email to the travellers postponing the trip until April 2021 with the same itinerary.
"I'm very sad we're not going this year. Muy triste," Thurber said.
This is especially unfortunate for the class of 2020. Among the 20 or so people attending, many are seniors and students' families. People who do not wish to travel with the school next year can cancel and get a partial refund. Explorica has cancellation policies that allow partial refunds if you cancel at least 31 days before your trip is scheduled, or if you purchased a travel protection plan.
BFA senior Colby Dukas is getting $600 taken from his account for cancelling, but with the circumstances, Explorica might grant him a full refund.
"I understand why they cancelled the trip, but it's unfortunate for seniors. We're not going to want to come back after we've graduated and go on a trip. It's almost like a waste of money," Dukas said.
The people that planned to go have become really attached to their itinerary in Spain and Morocco. Options of going to Greece, Iceland, and Central America have flurried through the air. But they always go back to how much they would love to go to Spain. Luckily, they still can next year, if the world health pandemic allows.