Retiring – Sandy Scott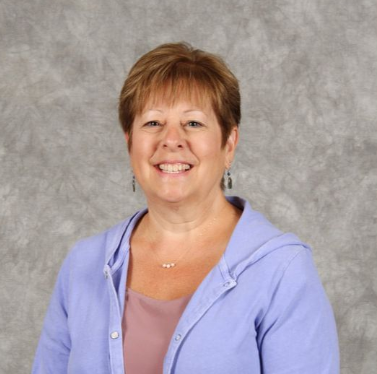 St. Albans City School's Sandy Scott is retiring from her position as First Grade teacher this year.
Scott began teaching 33 years ago in September 1987. Since her teaching career started, Scott has had the opportunity to experience a wealth of teaching opportunities.
"I have taught First Grade, Kindergarten, multi-age k/1, and Special Educator for Pre-K and kindergarten. I also worked as a paraeducator for a few years as I completed my degree," Scott said.
Among these experiences, Scott has enjoyed teaching Kindergarten above anything else.
"I very much enjoyed teaching kindergarten.That is where I spent most of my career. I guess my heart will always be in Kindergarten but I also love teaching first grade.It is very nice to see children grow and become independent learners.Both are great places to work," Scott said.
Scott also expressed how fortunate she felt for the people she worked with at SACS.
"The teams I worked on were very talented, professional individuals that I am proud to call my friends. We have become a family and I will miss them all tremendously. They made coming to work each day a pleasant experience," Scott said.
The most rewarding part of teaching, in Scott's perspective, is the opportunity to work with children.
"I have always enjoyed working with young children. It's a chance to make a difference, to offer hope. It is a happy, busy, noisy place to be. Children have a natural curiosity and a sense of wonder… I find their enthusiasm for play and learning very refreshing. Young children are usually very optimistic and resilient. Teaching can be challenging but it is also very rewarding," Scott said.
During her time as a teacher, Scott made it a requirement to be a force of kindness in the workplace, something that she views as her greatest achievement as a teacher.
"My greatest achievement during my teaching time was to always be accepting of others. I tried to welcome everyone into a safe, caring community where all were valued, loved members. I strived to guide them to see their full potential and encourage them to reach for the stars," Scott said.
During her retirement, Scott looks forward to the time she has to spend with those close to her, and to continue to be involved with SACS.
"In retirement I look forward to spending time with my family and friends. I hope to travel and go on adventures.I plan to be a substitute teacher and maybe a classroom volunteer. I plan to stay connected to the children that I love so much. I hope to find a way to be a valuable member of the SACS community. Each day I will try to remember to live for the little things in life," Scott said.
If you'd like to leave a personal message for Ms. Scott, send her an email at [email protected] or send a letter to SACS at 29 Bellows Street, St. Albans City, in care of Sandy Scott.