Retiring – Lea Menkens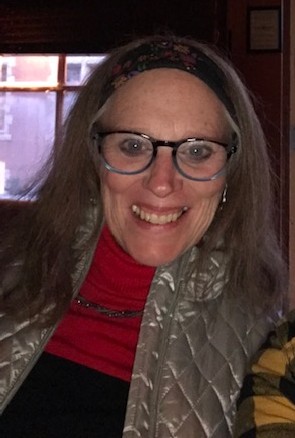 Lea Menkens is a literacy specialist at St. Albans Town Educational Center and was employed 25 July, 1978.
Menkens has been teaching for an extraordinary and incredible respectable amount of time.
"I have been teaching for 42 years – my entire professional career in St. Albans Town – starting in August of 1978, down at the old "Bay School"  (later renamed the James P. Callaghan Memorial School.)  Eleven of those years were as a self-contained First Grade Teacher; all other years I have worked in Supportive Reading positions, working in grades 1-8 with both small groups and individuals.  An interesting detail is that when I first accepted the position it was for a "one year leave of absence" as a Remedial Reading teacher.  Well, the teacher on leave never returned, and that one year position became a 42 year career!" Menkens said.
As Menkens reminisces, she thinks of her favorite thing about teaching.
"My favorite thing about teaching is the joy I see in my youngest students when they become confident in themselves as "readers".  When they become "lost" in a book and don't want to stop reading; that is the gift our students give us each day," Menkens said.
While running through the many years of her teaching, Menkens recalls one of her many happy memories.
"A favorite memory is a pen pal project I used to do each year when I taught first grade.  My mother, Gladys, was a 2nd grade teacher for many years at the St. Albans City School. We would pair our students up and write letters throughout the year, back and forth. In the spring we would take field trips to visit each other at our respective schools. Mom and I would organize fun activities for them to do together. I've always enjoyed writing for a purpose, and this was ideal in that regard. Those are very happy memories. My mother died nearly 3 years ago now, so the memories have become even more precious," Menkens said.
While not quite an achievement, Menkens fondly thinks of her former students.
"I'm not sure if I would call this my greatest achievement, but when I see former students who fondly remember their time with me at school, it is extremely gratifying.  I truly believe that how we nurture the students in our care has a lasting impact on their lives," Menkens said.
Throughout all her years of teaching, Menkens can easily choose what she loves to teach the most.
"I love teaching reading – all ages, really.  The quality and variety of children's literature available to even the very beginning readers has improved immeasurably over the years," Menkens said. 
As her years of teaching come to a close, Menkens thinks of her plans for the future. 
"I look forward to unstructured days – which I have always believed can be extraordinary.  Days that simply unfold naturally, with time to notice and experience all the day has to offer.  This might be puttering in my flower garden, taking an early morning snowshoe trek, or delving into a new book and reading for hours.  Simple pleasures can turn out to be quite profound and memorable.  I have several very close friends who are retired, and the idea of being able to meet somewhere for coffee sounds appealing!  Oh, and not having to shovel at 5 AM," Menkens said.
While her last months of school were from her home, Menkens happily thinks of the skills she's learned from the experience.
I think this period of remote learning has improved some of my tech skills, which are not the strongest!  I have managed to hold student lessons, when initially I thought that would be way outside my comfort zone.  I didn't know that was a goal really, but I now think it has been a challenge that helped me to grow. 
As Menkens leaves SATEC, she thinks of what she wants to take and what she wants to leave behind.
"What I want to take and leave behind – these somehow go together for me.  I love to imagine the sea of faces during Friday morning School Sing – all students and staff in grades K-3 singing together, moving together, enjoying being part of a strong and close knit community.  That tradition has endured for over 30 years.  I will miss that weekly gathering intensely, and do not know how or if it will continue with the new fears of COVID 19 and large groups in close quarters.  It may become a treasured memory for many of us; students and adults alike," Menkens said.
While she is leaving, Menkens thinks of her future and what lays ahead for her.
"People always ask what a person plans for their retirement.  I honestly don't think I can even venture a guess.  Traveling to see faraway friends and family would be great, but that seems uncertain with the way the world is right now.  Perhaps a part-time job at a gardening center or bookstore, or volunteering to help those in need.   I think the next phase will evolve as I settle into a different pace.  I do know that I look forward to discovering what is next!  I feel so lucky to have worked in a career I've loved, with so many outstanding people – literally hundreds of students and staff members over the years," Menkens said. 
If you'd like to leave a personal message for Lea Menkens, send her an email at [email protected] or send a letter to SATEC at 169 South Main Street, St. Albans City, in care of Lea Menkens.