Challenging Perspectives Through Communication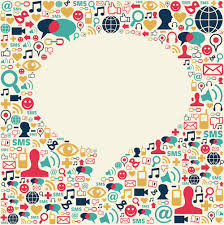 There are a lot of interesting classes students can take here at BFA, one of which is The Art of Human Communication, taught by Susan Palmer, the theatre teacher. The class covers every aspect of communication, from personal to media communications, with, according to Palmer, a focus on "developing students' speaking, presentation, and listening skills." Through class discussions, improvisation activities and presentations, the class seeks to, as Palmer noted, "challenge student perspectives" and change how students view their own speaking abilities.  No project accomplishes this as well as the end-of-quarter MOTH presentation.
According to Palmer, the MOTH project (named for the way moths gather around bright lights) is one of the two main assessments of growth at the end of the class. Students are tasked with writing and presenting an autobiographical story to their peers for 5-7 minutes, with about three weeks' preparation time and no notecards. The stories should have a message and lots of detail, and students are able to either select their own topic or choose from a list of prompts. This project is based on the NPR Moth Radio Hour, which began in 2009 and now airs on 500 different radio stations nationwide. It is, as Palmer describes it, "a national phenomenon." Therefore, it is no surprise that BFA students would have an interesting time taking part in it, including Emily Parent ('22). 
Parent took The Art of Human Communication last quarter and enjoyed this project immensely. She was given the theme "Division" and chose, after struggling a bit to find a story that fit, to discuss an allergic reaction she experienced in Florida seven years ago. During the three-week preparation period, she listed off bullet points for her presentation and memorized her story as best she could. She says that she learned a lot about what goes into an engaging story and how to pace herself in her writing and presentation. Parent also "appreciated how versatile it was" compared to the rest of her academic life.
After her presentation was complete, Parent noted that she really liked the MOTH project for a variety of reasons, one of which was that she enjoyed talking about herself. She also said that she would rank her performance at about an 8/10, though she knew certain areas could use improvement. Soon after her performance, she found out from her parents that her ten-year-old self's recollection of events was far from what had actually happened. Technically correct or not, Emily's story made for an entertaining presentation.
Palmer's class is both educational and relevant in this day and age.  In Palmer's words, communication is meant to "challenge perspectives," which is exactly what this class is doing.