BFA Students and Their 2021 Resolutions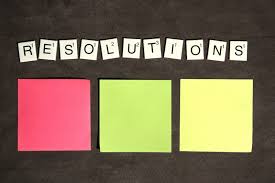 Resolutions are a staple of New Year's Eve traditions. Even after a year like 2020, many people have still made them. From new diets to being more outgoing, many view the start of a new year as the best time to improve their lives. This includes the majority of BFA students, who have come up with a myriad of resolutions for 2021.
In a survey sent to the entire student body, BFA students were asked several questions about the nature of their resolutions. Though nearly 48% of students didn't have any goals for the new year, those who did had some interesting ones. Most were related to their bodies, from working out to eating better, which is always good to see. 
It wasn't all about physical health, however. Lots of resolutions were regarding students' mental or social wellbeing, like taking more time for themselves. One student wanted to, "find ways to limit/deal with stress."  Another strived to "be able to transition fully and help others that are struggling to come out." Stress was a very common topic among students, no doubt related to the current state of our country. 
Other goals were related to school itself. Getting on top of schoolwork and choosing colleges to attend were popular responses. There were several super ambitious goals as well, such as starting businesses, becoming better bakers and moving out. Some were simply entertaining, like one student who wanted to, "get a car so [she] could actually get crap done."
Despite the wide variety of responses The Mercury received on this survey, there was one common link between all of them: most students were pretty confident in their ability to achieve their goals. 53.2% of students who responded to the survey said they were either "Extremely Confident" or "Fairly Confident" in their ability to achieve their resolutions.
That confidence is exactly the attitude we need in 2021. No matter what sorts of chaos this year brings, having a positive and optimistic outlook on ourselves and our goals is a fantastic way to kick off the year.