New Opportunities for English Credit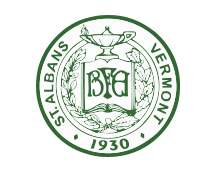 This school year, Bellows Free Academy allowed English elective courses to count as elective and English credit. This is offered to juniors and seniors. Some of the English elective classes include Video Literature, Vocabulary, Creative Writing, Sports Literature: Heroism, Victory, Disappointment, Defeat, AP Language and Composition and several others. 
According to Keith Carlton, who is the English Department Head, "Shifting… the 11th and 12th grade options… [allows] a lot more flexibility for students because now they're not necessarily locked into the same English course for the entire year." 
Not only does the change allow for flexibility among students' schedules, it also benefits the proficiency grading scale. 
"Our [English] proficiencies are somewhat clustered, meaning 9th and 10th-grade proficiency standards are the same, and… 11th and 12th grade are the same. So [it] provides a…nice kind of organizing principle," Carlton said. 
Introducing this elective and English credit change to the English department has opened up multiple opportunities for juniors and seniors.  Previously, schools around the United States had offered certain English classes at different grade levels than what BFA had offered "Our course of sequences was unique in the sense that most schools require students to take American [Literature] in 10th grade. Whereas, historically we've had [the class] in 11th grade," Carlton said. 
10th-grade students will now study American Literature instead of the traditional Foundation Literature course BFA once required. 
In addition to proficiencies and flexibility, students may find their strength in literacy increasing due to a variety of course options that BFA now allows students to partake in.   
"I'd prefer the option of [taking] two English electives to build my skills in two different ways that a year-long English class [wouldn't] do as efficiently," Adelyne Collin ('22) said.