Music as Medicine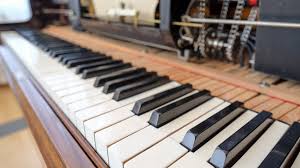 How is it possible that music benefits our health? Music helps us to think and calm down; with its rhythm and lyrics, it helps us heal inside. Research has shown that music can reduce some mental-health symptoms and prevent some health issues. 
According to piedmont.org, music helps us in so many ways: "Music has the power to improve our moods, energy and stress levels 'Think about a time when you heard a song on the radio that changed your mood for the better,' says Caroline Beson, LPMT, MT-BC, a licensed, board-certified music therapist contracting with Cancer Wellness at Piedmont. People usually know what kinds of music will be best for their health. It's the music that helps you feel rejuvenated, joyful, hopeful, energized or peaceful." Because music is so diverse, it has a variety of health and wellness benefits such as giving you motivation, energy.  Also, it reduces anxiety, gives your brain a workout and reduces pain and depression.
Music therapy is being utilized more in health care.  Based on Science Daily's research, there is certainly evidence that we have much more than just an emotional connection with music; it also offers numerous health benefits.  According to Science Daily, "The new research suggests music, combined with standard therapies such as medications, could be a simple, accessible measure that patients can do at home to potentially reduce these symptoms and help prevent subsequent cardiac events."  In this way, hospitals are beginning to use music as a medicine to improve people's health.
Who would guess that music is so important and influences our health?  Overall, music is simply a force that cannot be explained; it makes you feel different emotions and helps you improve your mental and physical well being. "Music can heal wounds which medicine cannot touch."– Debasish Mridha.