Gaming Club with Chris Hungerford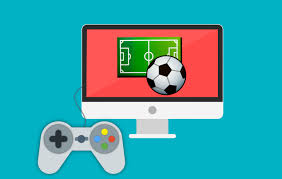 A Little History About Gaming Club Advisor:  Chris Hungerford 
Chris Hungerford is the advisor of the Gaming Club at Bellows Free Academy, St. Albans Vt. Hungerford was born in Red Oak, Iowa, but relocated to Saint Albans when he was 3. After majoring in biology and minoring in chemistry at St. Lawrence University in Canton, N.Y., he began teaching at BFA. He's been teaching science at BFA since 2007. Not only is Hungerford the Gaming Club advisor and science teacher, he is also the coach for the boys' varsity golf team. Aside from assisting with these current extracurriculars, in previous years Hungerford ran a photography club and was coach of the boys' tennis team.
What is Gaming Club? 
When asked what prompted Hungerford's interest in becoming the Gaming Club advisor, he responded, "Since I was a kid, I've always enjoyed gaming with the original Nintendo, so it was a perfect fit." 
Within the Gaming Club, there are many activities to choose from and/or contribute to such as multiplayer games (Minecraft, Super Mario Cart, etc.). A handful of the "popular games" can oftentimes be card-based as well, particularly "Magic the Gathering." There is also the option to bring in portable systems of your own to play with others in the club. Last, but not least, there is the option to play board games, which happens every so often. "I like playing games with my friends," club member Stephen Stilianessis said. 
Hungerford's main hope/goal for the club is to provide a safe and fun environment for kids to encounter new friendships with people with similar interests.  However, he understands that due to the pandemic, if the gaming club has to take a break for a while, it would be for the best. "It would be unfortunate, but safety is certainly the top priority," Hungerford said. 
Although having to wear masks and social distance is certainly different, for the most part, everything about the club is the same way it has always been. 
Last Remarks?
"There are great careers in game coding and design that students can go to school for, but it is also competitive. However, the industry is huge so the opportunities are there if you are willing to move and be flexible with your career," Hungerford said.
Want to Join?
Gaming Club meets Mondays 2:50-4:50 in the science classroom E205. If you have any questions about Gaming Club, you may contact Chris Hungerford at [email protected].