#FillTheSeats-A BFA Junior Fundraiser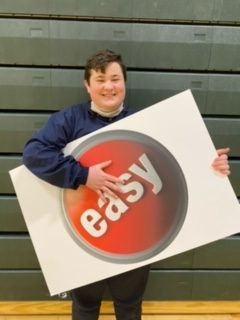 One of the unfortunate side effects of our country's current health situation is the lack of events at Bellows Free Academy, St. Albans this year. Games, dances and so much more are inaccessible to students. However, BFA Juniors are making the best of a bad situation by using it as a fundraising opportunity.
For just $5, BFA students and parents will be able to have cardboard cutouts of them made to stand in the crowd at BFA events. During Tuesday and Thursday Enrichments periods this week, people will be able to have their photos taken in the gym. Those photos will be made into cardboard cutouts, which will be placed in the stands for upcoming BFA events that students and parents can't see for themselves. 
This fundraiser, dubbed #FillTheSeats, will be earning money for BFA's Junior class.
If you're interested in seeing a cardboard cutout of yourself attend upcoming BFA events, just bring $5 in cash or a check (made out to the BFA Athletics Department) to the gym on Thursday, from 10:20 a.m.-11:00 am. Alternatively, you can send in your own photos to [email protected]. The deadline for photo submissions is Friday, March 12. Students and parents are also encouraged to wear BFA's school colors, green and gold, as much as possible in their photos.