Comet Basketball's Big Win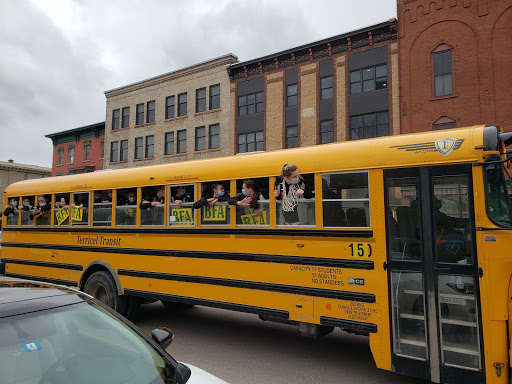 Covid-19 shocked BFA students once again. What BFA Comets thought was their semifinal basketball game turned out to be their last of the season. The Comets exited the court with a 59-38 win against the South Burlington Wolves on March 23, 2021. This game was led by Maren McGinn ('21) scoring 27 points, Caitlyn Dasaro ('21) scoring 10 points, and Mackenzie Moore ('21) and Alexis Kittell ('22) both scoring 9 points. 
Two days before the 2021 D1 Vermont State Girls' Basketball Championship game, Rice withdrew from the game due to health concerns involving Covid-19 and one of their players.
Not being able to play in the last game of the season "was obviously very disappoint[ing]… however [we are] extremely grateful and proud that we had the opportunity to go as far as we did," said McGinn. McGinn added that her and her teammates have "been dreaming about this…since fifth grade," and they finally did it.
Iris Burns ('21) also shared her thoughts on the season:  "I am so proud of our team.  Although this isn't how we originally planned to win a title, it is something that we have all been dreaming of since we began playing together in the Mini Metro Program seven years ago. We have all been working so hard, and to see our work finally pay off is extremely gratifying. With Covid this year, it was extra important to stay healthy and safe in public, and because our team was so careful and took care of the games we did play, the season couldn't have ended better for us."
Because of the championship game cancellation, the Comets were incapable of having their celebratory championship game parade down Main Street after winning the title, so people of the community planned a surprise "bus parade" for the team on March 27. The Comets rode on a bus down Main Street as the community cheered for their win and congratulated them on their amazing season.
BFA Comets had great success this year, and even though they weren't able to play, this title is a huge accomplishment.
The Mercury would like to congratulate the BFA Basketball Comets on their first state title since 1993.