The BFA Beat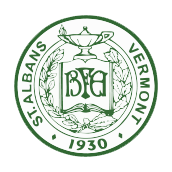 On March 31, the BFA Voice Committee met once again. The first topic that came up was about getting classes together either during the summer or at the beginning of next school year, specifically the incoming freshman and this year's freshman as they have had no time together as a full class due to the hybrid schedule and Covid restrictions. The students on the committee suggested instead of the usual freshman orientation BFA holds, that they hold activities outside at the Complex for a day. Clubs and extracurriculars at BFA could lead some activities to give kids variety and give them a feel of what BFA has to offer. It would not be as much of a school setting and would give the students more freedom with what they choose to do and how they get to know their peers. 
Another topic was credit recovery with the question presented:  How does BFA get the kids to come in to recover those missing credits? Summer school isn't something a lot of kids would enjoy. Aria Garceau ('21) suggested that the school offer an hour or an hour-and-a-half after school for kids to work with teachers on recovering their credits. The more they get through, the less they'll have to do summer school. 
Two weeks passed and another meeting came on April 14. This meeting was short as we are rounding the corner to the end of the school year.  Blanchard brought up the idea to try and get the entire senior class back to school for the last week of school for all four days.  However, after further discussion, the committee realized that this wouldn't really work if all the seniors still weren't vaccinated by that time (if they haveve chosen to be vaccinated). The students would also still need to be three feet apart, which combats the size of most of the standard BFA classroom sizes.