Ginsburg's Journey to BFA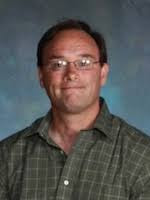 Bellows Free Academy welcomes a new Special Education teacher, Mark Ginsburg, this year. You may have seen him in the halls or in his new office, which is located in the old English department office. 
Ginsburg went to Norwich University in Northfield, Vt. He studied history there and earned a master's degree in special education.  He is also currently studying to become a therapist.  Outside of teaching, he enjoys life with his two stepchildren and two dogs.  
Ginsburg promotes learning for students in need of support academically. According to Ginsburg, one of his responsibilities is to "build a better system and support." When asked what his favorite period is, Ginsburg said "I love all my [class] periods." 
He worked as a special educator at Essex High School for 25 years.  Asked why he applied to BFA, Ginsburg said, "I was ready for a change." 
Ginsburg is adjusting well, as he was not nervous on his first day.  "It's going great. This is a very nice community," Ginsburg said.