If You're a Teen, Get the Vaccine!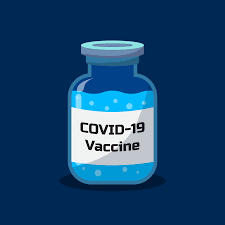 With 702,360 deaths in America, getting the Coronavirus vaccine is crucial now more than ever. While you may have not personally felt the impacts of this virus, it is undeniable that COVID-19 is deadly. When COVID first hit America in the early months of 2020, people lost loved ones, social lives and lost out on many annual events. Luckily, we now have the Pfizer, Moderna and Johnson and Johnson life-saving vaccines. Since the vaccine has been deemed safe by the FDA, it is essential that schools require eligible students to be vaccinated.  
The benefits of the COVID vaccine far outweigh the potential risks. According to the CDC, the vaccine helps protect against the highly contagious Delta strand. Breakthrough cases are always a possibility, but if one does get infected with the virus, they have a far less chance of becoming seriously ill or dying. Those who are not vaccinated have an 11 times greater risk of dying from COVID than those who are fully vaccinated.  If schools mandate the vaccine for eligible students, it will help slow the spread and ultimately save lives. 
Although some may claim that the vaccine is too new to be deemed safe, evidence continues to prove this theory wrong. When in the process of creation, the vaccine underwent all required clinical trials and extreme monitoring. 
Of all vaccinated people in the US, only 0.0021% have died and the cause of death may not be related to the vaccine, whereas the fatality rate of Covid is 1.6%. We can't argue with science; the safest thing to do is get vaccinated. 
Because the COVID vaccines have been deemed safe by the FDA and is recommended by the CDC, it is essential that schools require eligible students to be vaccinated. It is undeniable that Covid-19 is deadly. The best way to protect yourself and loved ones is by getting vaccinated. Do your part and encourage teens to get the vaccine!