Environmental Club in Action at BFA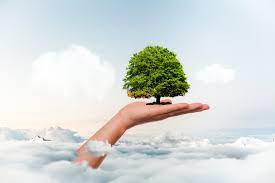 "Years ago, Mrs. Magnan and I developed the Environmental Movement here at BFA [Bellows Free Academy] to look at ways to improve our energy use. Through work with several students, we were able to achieve an Energy Efficient School through the Whole School Energy Challenge (WSEC) by reducing our carbon footprint and energy consumption through more efficient and sustainable practices. When those students graduated, the club kind of dissolved. I'm glad some other students have decided to revive the club," Dan Plimpton, BFA science teacher and advisor of this year's new Environmental Club, said.
According to Plimpton, the Environmental Club is a group made up of students that raise awareness for environmental issues that affect our school and our community. The club has met several times so far, said Plimpton, and they have established regular meetings on the second Tuesday and fourth Wednesday of each month from 7:30 a.m. to 8:10 a.m. in room E-202.
Plimpton said that, lately, most of the club's discussions have been focused on getting formal recognition as a club from BFA. Formal recognition means being recognized as a school-sponsored club. There is a process that includes filling out proposal forms and attending a meeting with the principal.
The club has also had past discussions on different project ideas like making changes to achieve more sustainable practices here within the school community. Examples of "more sustainable practices" would be electric vehicle chargers and the Stormwater Management Program.
Plimpton mentioned having the club participate in activities such as Earth Day, Green Up Day or Climate Rallies. He is also interested in taking a look at community access to solar data from the panels on top of the North building. 
When asked why he thinks the Environmental Club was important to have at BFA, Plimpton answered with: "…It gives students an outlet for their own passion for environmental sustainability…Climate change is real and will become a major issue for all of us, including the students as they become adults. We need to be making decisions in our life that reflect more sustainable practices. We need to act now if we want to leave the world a better place for our children and grandchildren."