Abby Ledoux ('10) Leaves her Mark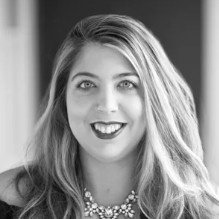 Abby Ledoux ('10), a Bellows Free Academy alumni, has taken on a new job position as the Associate Director of State Media Campaigns at the Planned Parenthood Federation of America.
After graduating from BFA, Ledoux went on to attend Emerson College in Boston for print and multimedia journalism. Following her graduation from Emerson College, Ledoux began working in the journalism field. She started as a reporter and an editor and then transitioned into working as a magazine editor in Texas until March 2020, when she switched to communications.
At Planned Parenthood Gulf Coast in Huston, Ledoux became the communications manager.
"I never really thought I'd leave journalism unless I was presented with an opportunity where I felt like I could make more of a difference…and that's really what Planned Parenthood was. I'm really passionate about their mission and access to comprehensive healthcare for all people, and this particular job opened up at a time where I was looking to make a move in my career and felt like I was reaching my limits in my potential at my magazine job, and I wanted to do something with more of a direct impact on people's lives," Ledoux said.
In response to the experience of working at Planned Parenthood in Texas with the Texas Abortion Ban, Ledoux said "It's draining; it's exhausting, pretty much nonstop work…there's a lot of media interest in Texas, obviously these last few months, with our landmark Supreme Court case in the [Texas] Abortion Ban [that] has been in place here since Sept. 1…so my job has been very demanding…Texas is a very hostile state towards reproductive healthcare," Ledoux said.
Even with the high-stress work environment from the Texas Abortion Ban, the work has been rewarding for Ledoux as she feels she is making a difference and making an impact with her work at Planned Parenthood.
"It makes the stress worth it," Ledoux said. 
Ledoux's communication position has been mainly focused on media as that's been the most demanding, although there's more responsibility in her role at Planned Parenthood. Her job also includes writing speeches and writing communications such as website updates and emails to donors. 
Ledoux's upcoming position as Associate Director of State Media Campaigns will be all media relations.
"[My new position] is all media relations, all press, which is something that I'm happy about, and I'm happy about focusing on just one thing, so that'll be the main difference [between the two positions], and it'll be not just Texas, but all 50 states. I'll help direct state media coverage for the whole country, and then I will have 15 states being certified domain, Texas being one of them," Ledoux said. 
Working for Planned Parenthood has been great for Ledoux as they have created a very supportive work environment. 
"It's one of the non-profits that I would make a change for. I wouldn't leave journalism for just any communications job, but it had to be something I cared about and believed the cause of. Planned Parenthood was definitely that," Ledoux said.
According to Ledoux, having the experience of working with Planned Parenthood has been positive for Ledoux, and moving forward to a national office from the affiliate office in Texas will bring a new perspective.
"It's interesting to work in a place where everybody shares the same core beliefs. We're all united by our passion for making sure people can access healthcare, so it's been nice to work for a place that is mission-driven and where everybody is focused on the same cause," Ledoux said.