Dum Da Dum It's Wesley Dunn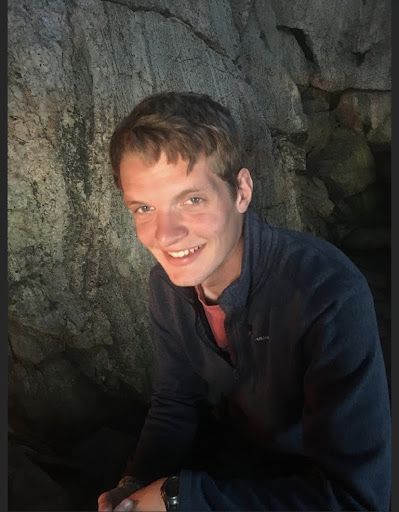 Bellows Free Academy is welcoming a new English teacher, Wesley Dunn. He will be a substitute teacher for the first semester and will pick up some English classes in the spring.
Dunn grew up in Gloucester, Mass., a small ocean town just north of Boston. "There's a really strong cohesive culture on that island… People feel a really strong sense of place there, and it always shocked me when I left and went to college and people said 'Oh, I don't really like my hometown.'"
Dunn attended the University of Vermont and changed his major four times. His majors were natural resources, agriculture, secondary education and, finally, English. 
According to Dunn, he chose UVM because he was unsure of what he wanted to study. "The reason why I ended up going to UVM was because I sort of knew I wasn't 100% sure what I wanted to study… and if you go to a bigger-sized college like that, it's a pretty good option because you can try out different things." 
When asked about how his teaching here is going so far, Dunn said "It's going pretty well…I think I'm still trying to find a good balance of not biting off too much to chew since it's been a really overwhelming year for students and teachers, and I'm coming in right in the middle of it." 
Despite the teachers being stressed, Dunn mentioned how they were still very supportive. "The teachers here have been really supportive of me so far. The other day when I told a few teachers that I was feeling overwhelmed, they were super supportive. [They gave] pep talks, gave me some materials to help out with stuff I was thinking about…I think there's a good sense of camaraderie."