BFA's New Safety Officer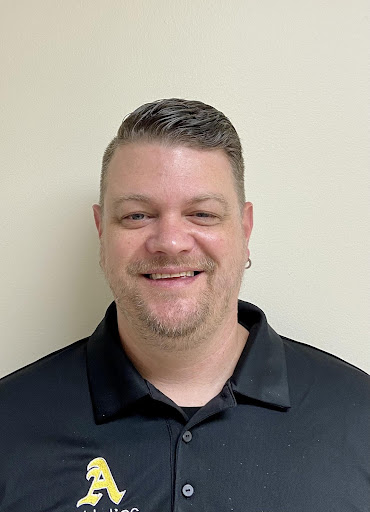 Willam Westen is Bellows Free Academy's new Safety Office Worker.
In an interview with The Mercury, Westen said he is still learning how BFA works and is adjusting to the new school. Westen also teaches youth basketball and soccer, and he is a local youth minister. 
Westen and his spouse, Camlin, have a son, Maxwill, who is a sophomore at BFA, and they have a daughter in the 7th grade. His wife is a teacher at St. Albans Town Educational Center. 
Westen has had experience working with behaviorally challenged students and knowing how to resolve dangerous situations as well as offering emotional support to students in need, which is similar to the job that he has now at BFA.
Westen went to college for theology and is now considering going back to study behavioral psychology. His last job was at Dealer.com in Burlington, and he has had digital marketing jobs in the past. 
According to Westen, he is still learning how the job as Safety Officer works, and there is a learning curve for this job, which is new to BFA.  He is extremely busy at his new job; while he was being interviewed, he got three different calls from people needing his help. 
Westen said he applied to BFA because he wanted to help students learn safely at school, mentally and physically. Also, he wants to be there for students who need extra support, help them be successful and help prepare them to transition into their lives after BFA.