Student Perspective: The MRUSD Phone Policy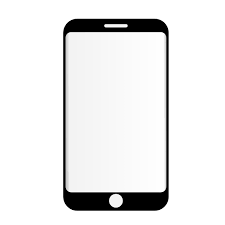 Please note:  This is part of a student perspective series by Rachel Ledoux.
The Mercury recently released a survey to the Bellows Free Academy student body about the MRUSD cell phone policy to hear firsthand how it is affecting students.  In most classes, students are encouraged to keep their phones in their pockets or bags, with some teachers even requiring students to put their cell phones in pocket charts during class.  110 students responded to the survey. 
For the most part, students seemed supportive of the policy. According to one student, who wished to remain anonymous, "My phone does not have a significant part in my life. I have no idea why other students feel the need to use their phones during class or have the phone on them. I am 100% okay with having to put my phone in the pockets provided or inside my bag."
Asher Ballantine ('23) corroborated the above statement: "The phone policy seems like sound logic. School is a place for learning and should be handled like a full-time job, you wouldn't have your phone out at work."
Others had a different view and pointed out the possible dangers of students not being able to access their phones in case of an emergency. 
"I don't agree with many of the rules applied to cell phones. Using them during class is not as big of an issue as some may make it out to be (with few exceptions).  We don't know what's happening to every single student in the building. Many students such as myself need to communicate with parents or guardians throughout the day and simply taking that away is not just," Skylar Provost ('24) said.
Leeza Kusmit ('24) pointed out the potential harm of the policy on younger students: "The fact that the 8th graders aren't allowed to bring their phones to schools under the MRUSD policy…is endangering them in case of an emergency."
Many students felt that being asked to turn in their phones at the beginning of class was excessive and that simply keeping them away should be enough.
According to Quinn Stanley ('24), "I understand that we shouldn't be on our phones, but I think putting them in our backpacks or pockets is sufficient. If individuals can't follow that, then they should be responsible for their own actions."
One common theme in students' responses, however, was that the policy isn't going to prevent students from using their phones.
"[Teachers] need to realize that students are still going to use their phones, and there is no stopping that," Jasmine Duncan ('23) said.
The Mercury's survey data backed this up, with about 41% of respondents saying that their classmates use their phones without permission often and another ~43% of students saying that their classmates sometimes use their phones without permission. 
According to students, the policy is being enforced loosely in most of their classrooms with only ~7% of students saying that their teachers generally enforce the policy strictly. On the other hand, 5.4% of students said that their teachers don't enforce the policy at all. 
Most respondents said their teachers were somewhere in between, with a common response being that teachers ask for phones to be kept out of sight but not confiscated. 
According to some students, this isn't a very effective approach.
"Phone usage has pretty much remained the same throughout all of my classes since the policy was enforced. If BFA REALLY wants kids to only use their phones during certain periods, teachers really need to start cracking down on phone usage, even though I would rather if they don't," Tanner Dalley ('23) said.