"Fractured" Movie Review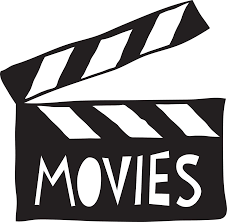 "Fractured" is directed by Brad Anderson and stars Sam Worthington as the father, Lily Rabe playing the mom, Lucy Capri as the daughter and Adjoa Andoh as the hospital's psychologist. The producers of this movie include Neal Edelstein, Paul Schiff and Mike Macari. 
The movie consists of a family of three, mother, daughter and father, returning home from a holiday trip. On the drive home, while wandering off at a gas station unsupervised, the daughter faces a serious head injury. The family goes to the closest emergency room where the father soon realizes the hospital is hiding much more than they admit. 
The movie captures this father's search for answers and the obstacles he faces along the way. The action takes place over the span of two days in a desolate hospital placed in a rural town. The characters display versatile personalities, and each actor portrays his or her role well. The young actress playing the daughter clearly works well with the other actors and shows great skill for being so young. In this movie, the father can be taken as crazy or insane, but based on the circumstances he faces throughout the course of the movie, he is far from crazy. 
The more you watch the movie unfold, the deeper it leaves you wondering what will happen next. Its content is never boring and has many twists and turns that keep you curious; for example, when the father tries to recall his check-in time and name when they got to the hospital after his wife and daughter go missing, the desk receptionist claims he never once checked in and wasn't on any of their records. 
"Fractured" has an eerie filter that enhances all aspects of it, and it is beautifully shot and edited. From the angles to the placement of Easter eggs, I really enjoyed this movie. It was extremely engaging and kept me questioning whether my theories and ideas were going to be proven true in the end. The film never had me bored, and I would definitely recommend this movie to someone who enjoys thrilling, psychological movies.