Rising Covid Cases at BFA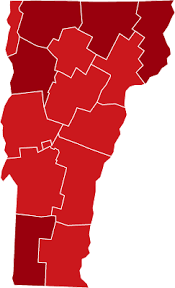 Since Bellows Free Academy students have returned from the holiday break, as a school and state we have seen a very large spike in Covid-19 cases. We are also not the only school struggling with Covid outbreaks as other schools in the area are dealing with the same issues. With that, many sports games for girls' and boys' hockey have had to be postponed as well as girls' and boys' basketball. 
Many students have mentioned that in most of their classes there are multiple student absences. "The week after break, easily one-third to one-half of the students in my class [we]re not present, " Roxanne Thayer ('22) said. 
With absences, come close contacts. Ways the school is trying to continue to control this is by doing contact tracing and test-to-stays. However, as of Jan. 11, Vermont has decided to no longer complete contact tracing and surveillance testing in schools because of how fast the Omicron variant has been spreading. 
Many homes also have picked up their own home rapid tests. My family has these also. We took one, and it was quite simple. You swab the inner nostrils and stick it in the tester. You leave it in there for 15 minutes, and you will either get two lines for one for positive or negative. 
As Covid cases in Vermont continue to rise, we should remember the basic things:  wear masks, keep six feet social distance from one another, try to avoid large gatherings and sanitize and wash your hands as much as possible. Even though it has been several years since this virus began affecting this world, we need to continue to protect ourselves and each other.