Missed Opportunities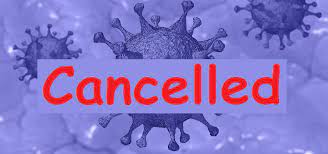 Because of Covid, students are missing out on opportunities to better their education as well as get real-life experience. For example, during the first semester of the 2021-2022 year, the yearly trip that the Bellows Free Academy International Club goes on to Europe, and the AP Biology trip to Boston trip, have been canceled. 
Bruce Pollard, a BFA foreign language teacher and adviser of the International Club, has canceled the international trip for three years in a row because of the rise in Covid cases, the different rules for going to public places in Europe and because he has not wanted to put any student or chaperone in danger. "One of my big concerns was that if a student got sick with Covid, they would have to quarantine over there and have a chaperone present, and the rest of the group would move on and they would be stuck somewhere…it could get really complicated," Pollard explained. 
Tim Fugere, who teaches AP Biology at BFA, also had to cancel their yearly trip to the Boston Museum of Science because of rising Covid cases as well as fear of people getting sick and potentially being stuck in quarantine.
Fugere expressed how the students will be negatively affected by the loss of the trip. "Impacts on the students will probably be focused on the missed opportunity of enjoying a unique science adventure with their peers and teachers to the exhibits and shows, which would create great learning opportunities and discussions around concepts," Fugere said. 
The future of the Boston trip is unknown, but Fugere remains optimistic. "I would like to believe that this trip will be planned and implemented next year with students enrolled in the classes.  The benefits of the day far outweigh the potential obstacles in a 'pandemic-free' year.  I can not see any reason why they wouldn't take place," Fugere said.