Bobwhites vs. Green Knights Hockey Feb. 2, 2022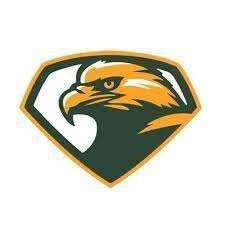 The 10-1-0 Bobwhites faced off against the 10-0 Rice Green Knights at the Collins Perley Sports Complex on Feb. 2. This was a heavy-weight matchup in D1 boys' hockey as both the state and the league were heavily interested in the outcome of this one. 
The game started off with early pressure from the Green Knights, and the Bobwhites would soon get into penalty trouble. The Green Knights went on the powerplay and a shot from the point from Garrett Michiche ('22) created a rebound in front for Matt Senesac ('23) to capitalize on and give the Knights an early 1-0 lead. The Bobwhites went on to take three penalties in the first period, eliminating offensive pressure and resulting in heading into the first intermission down 1-0. 
After a Rice-dominant first period, the second period was more evenly played, as around halfway through the period defenseman Cam Johnson ('23) flicked a puck up and over the neutral zone onto forward Matt Merrill's ('22) stick. Merrill made a nifty move around the Rice defensemen and then went with a forehand to backhand deke on Rice's senior goaltender Andrew Libby, and the puck managed to squeak by evening the score at 1-1.
Matt Merrill spoke of his emotions after he scored the game-tying goal, "It was definitely a huge goal in the game, I feel like the only emotion to describe that feeling in the rink and the student section was electric." 
However, just 45 seconds later a tip in front of the net led to a rebound that Rice was able to capitalize on, giving the Green Knights a 2-1 lead heading into the second intermission. 
The Bobwhites came out strong in the third period, outplaying Rice and limiting them to just 4 shots in the period; however, Rice played solid defense and Libby stood tall as Rice went on to win this one 2-1.
BFA's Liam Wood ('23) spoke on the team's performance: "I thought we played well, but at the end of the night we didn't generate enough scoring opportunities and didn't play well enough in the first half of the game to win."