Boissoneault ('16) Makes a Difference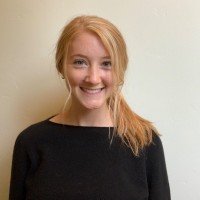 Myriah Boissoneault ('16) is a Bellows Free Academy alumnae who now works as a Clinical Assistant at Boston Children's Hospital. She is responsible for caring for children ages one month-18 years old on a general medicine floor.
Boissoneault's time at BFA is something she has valued since. According to Boissoneault, she always loved the school spirit and the tight-knit community. The school also taught her how she studies best, teamwork and how to keep a busy schedule and stay organized. 
After her time at BFA, Boissoneault graduated from the University of Vermont with a degree in Health Sciences. She is now attending the Massachusetts General Hospital Institute of Health Professions and is studying nursing. Boissoneault said she is also hoping to transition into a nursing job this summer at a hospital in the Boston area. 
According to Boissoneault, some of her responsibilities include obtaining vital signs, collecting lab specimens and recording medical information in an online record. Another one of her jobs includes making patients and their families as comfortable as possible during their stay. 
When she is not running around the general medical floor, Boissoneault said she likes trying out new restaurants and cafes around the Boston area. She loves the diversity and opportunities available in a big city like Boston.
Boissoneault said she has always loved working with kids, and one of her favorite parts about her job at the Children's Hospital is being able to put a smile on a kid's face. She said that being able to put a smile on a kid's face in the hospital is a feeling like no other.
During her time at BFA, Boissoneault's favorite classes were the English and art classes, especially with Polly Rico and Larissa Hebert. 
When asked if she had any advice for current BFA students, Boissoneault said, "Completely immerse yourself in your high school experience because it goes by so quickly. Get involved, spend time with your friends, and enjoy the freedom that you have right now."