"The Joe Rogan Experience" Review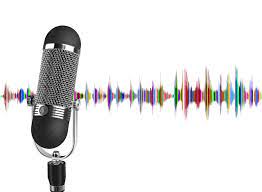 "The Joe Rogan Experience" is a podcast made by Joe Rogan where he talks about random and interesting things with lots of different celebrities in every episode. Joe Rogan is a UFC color commentator.
The thing I like most about the Joe Rogan podcast is when they talk about history because they talk about the ancient history of Egypt and other cultures, and it is really interesting to me. 
Rogan also has guests that have worked at Area 51 and other places such as NASA and the government to uncover secrets that are very interesting and very important if you care about things like the CIA or Area 51.
"The Joe Rogan Experience" also has special guests like MMA fighters, singers, actors and more, which I also like. Hearing about the newest topics from the people themselves is good because they talk about themselves and their careers and views and what they are going to do. 
I like the podcast the most because it has a big variety of not only people but topics. There is so much variety that it is impossible not to become a fan because although it may not be the episode for you, I bet you could find one that you like.
In the end, I think the podcast is a good way to learn about things that you may not know about. The podcast is a great way to discover new things and keep up with our world and learn new things about our world from a long time ago.