NCTC Students Shine at Vermont SkillsUSA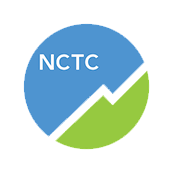 Northwest Career and Technical Center (NCTC) students recently competed in the 2022 SkillsUSA Vermont Leadership Conference and are set to compete at the SkillsUSA National Leadership Conference in Atlanta. 
SkillsUSA is a Career and Technical Student Organization that serves more than 395,000 high school, college and middle school students around the country. Each year, NCTC students compete at the state level in competitions related to their program. Gold medalists then go on to represent the state of Vermont at the SkillsUSA National Conference, which is typically held in Louisville, Ky. The competitions are developed and organized through partnerships between industry, education and labor. 
The Vermont SkillsUSA competitions took place between April 4-7, with a statewide awards ceremony held on the evening of April 7 at Vermont Technical College. The following students from NCTC took home gold, silver and bronze medals from this year's competitions: 
Gold Medalists 
Ayvah Labelle | Nail Care 
Macie Boudreau | Cosmetology 
Jessica Ordway | Medical Terminology 
Calla Bourdeau | Early Childhood Education 
Elizabeth Couture | First Aid CPR 
Anthony Doe | Medical Math 
Cole Boyle | Motorcycle Maintenance 
Silver Medalists 
Jayden Montgomery | Nail Care 
Emma Bordeau | Medical Terminology 
Alyssa Perkins | Early Childhood Education
Connor Powell | Related Technical Math 
William Sawyer | Job Interview 
Richard Page | Carpentry 
Zach Zizza | Motorcycle 
Quiz Bowl Team: 
Peter Larson, Michael Vos, Kate Riley, 
Jessica Southwick, Kaiden Capsey 
Bronze Medalists 
Aiden Laurendeau | Restaurant Service 
Cadence Moore | Nail Care 
Mallory Downes | Customer Service 
Jacob Pigeon | Carpentry 
Additionally, Katelyn Wilson, a student in NCTC's Medical Professions program, has been elected as a state officer for SkillsUSA. All gold medalists will go on to compete against the other competition winners in the nation at the national leadership conference in June.