It Wasn't Meant to Be, Villarreal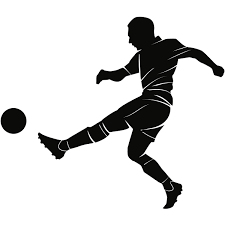 Word spread around like wildfire as Villarreal played against the infamous Liverpool FC at the Estadio de la Céramica, Villarreal's home turf in Spain, which was packed to the brim with raging fans. The corner beneath the scoreboard housed Villarreal's most rambunctious fans as their opponent, Liverpool, played the final passes as the clock ticked beyond 90. As the whistle blew, the whole stadium stood as one. The home fans held their decorated scarves high above their heads, signaling the pride they had for their team, masking the pain behind the colors of Villarreal's home jerseys. 
Villarreal came close on Tuesday, too close for Liverpool fans. No one could really have imagined making the Champions League final, a down-to-the-wire match. At halftime, Liverpool F.C's manager Unai Emery, had his men in disarray as they lost possession of the 2-2 tie, and Liverpool, the crowd favorite, seemed to have had its confidence drained and its rhythm snapped. The rowdy Villarreal fans, decked out in yellow and blue, smelled blood. They sensed an upset, a miracle as some would say. 
It was not meant to be. After trickling behind during a lazy, sloppy first half in which Liverpool gave up two goals, Jürgen Klopp's Liverpool was resurrected in the second half, drawing the attention out of the crowd through an amazing strike, leading to a goal by Fabinho, putting an abrupt end to the tie through another perfectly-struck shot by none other than Luis Díaz, and bagging a victory over Villarreal on the night, 3-2, through a third goal from Sadio Mané.
Just when it seemed so real, Villarreal's win was quickly snapped back to reality. There was something harsh about this game, but it was also something to be cherished. How much it hurt is, most likely, the best measure of how close it was. This is not the last we will see of this team. It wasn't meant to be that night, Villarreal.