The Struggle for Solar Power at BFA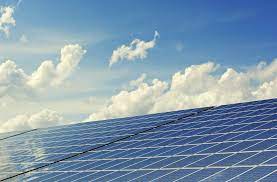 On a small section of the Bellows Free Academy roof, on top of the North building, there is a group of 60 solar panels that account for about five percent of BFA's electricity
Dan Plimpton, a science teacher and aid in the solar power project at BFA, said the panels were installed in 2011-2012 due to a shift in school financing. 
According to Plimpton, the federal government had given schools a $500,000 grant to utilize wind power in their buildings. However, Vermont legislators, particularly Bernie Sanders, changed this. The grant was instead allotted to solar power, and BFA gained its solar panels.
"The panels were installed [and] it was great," Plimpton said. He added, "We had a server to access them, and everything was running smoothly at the beginning."
However, problems began to arise when Plimpton and the other staff members maintaining the server lost their connection with it. Plimpton said this was due to the company that ran the server going out of business.
"They've sat dormant for a while, but I do believe [everything's] still working," Plimpton said.
When asked about the benefits of the panels, Plimpton said that they have a lot of potential, both as a curriculum tool and as a community-accessed program.
"It's something that we could use in classrooms as environmental teachers, [and] even information that can be used in all different classes across curriculum," Plimpton said.
Plimpton also highlighted his goal for the solar panels to be a community-accessed source of data, which was limited by the pandemic.
"I'd like to get [the server] up and running on our website," Plimpton said. He added, "So that anybody can access and view the data at home."
According to Plimpton, this was a plan that had been put in place directly before the shutdown but wasn't followed through with.
Despite these issues, however, Plimpton said he is still confident in the future of the solar panels.
"I think we can absolutely work it out. It's just a matter of time," Plimpton said.