Furst's "Fursts" at Bellows Free Academy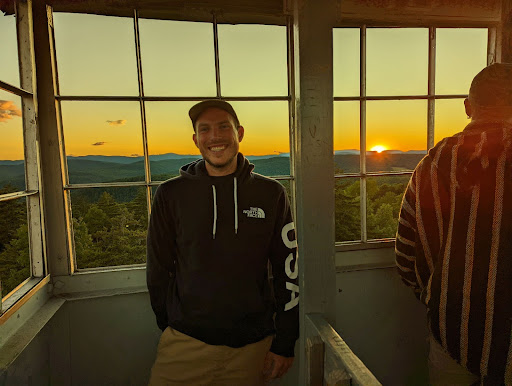 Alex Furst, known as Mr. Furst by his students, is a new staff member at Bellows Free Academy this year. He teaches Algebra I, Accelerated Algebra I and Applied Math. 
According to Furst, he has enjoyed his time here at BFA thus far, albeit he was very nervous upon coming to a new place. However, as his students are primarily freshmen, Furst said he had "the same jitters" as they did on the first day, something he says was "convenient." 
Furst said he was born in Iowa and raised in Kansas by his mother,  alongside one sister, both of whom are still "very involved" in his life.
Furst said he studied at the University of Kansas and double majored in Mechanical Engineering and Business Administration. Teaching was nowhere to be found in his goals at the time. 
However, Furst had a change of heart and obtained his teaching license in 2021. Before coming to BFA, Furst said he taught at Champlain Valley Union High School. Prior, he put his university studies to work at Samsung and Hyundai. 
Furst said that he applied to BFA because of our excellent Math Department, which was recommended to him by fellow BFA math teacher, Cameron Caforia.
When asked about his teaching process, Furst said  "I give the whole class a task. They kind of work on their own in groups, and then we bring out some of the ideas in class and talk about them as a whole." 
Out of all of the classes he uses this process with, Furst claimed that his Applied Math class is his current favorite. According to Furst, Applied Math teaches subject matter that can be utilized in the real world, something he believes should be an important part of any high school curriculum.
Furst said he is finding plenty of enjoyment in his new position.