BFA's New Film Club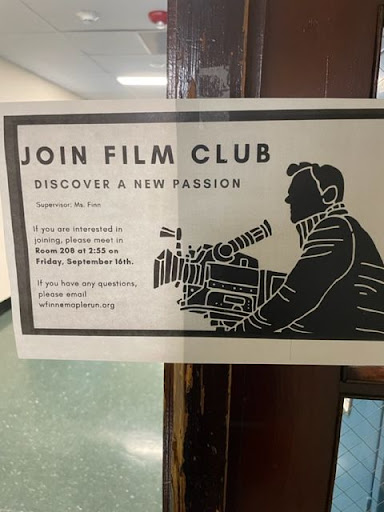 The Film Club is a new club started by a new English teacher, Wendy Finn.  It is for students who love movies to come to watch a film.
According to Finn, meetings are planned for Mondays in room A208.  The first club meeting is Oct. 3 and will be on the movie "The Social Network."
"It was always like a subconscious hobby in high school, and then I grew to really adore it more through college," Finn said.
According to Finn, the club is meant to be a place for students to come to just chill out and watch a movie. The students will have the choice of which movies to watch and what to do with them, such as analyzing, critiquing or just enjoying the movies. 
"I want it to be a collaborative experience where anyone who's there is part of choosing," Finn said.