Student Perspective: High School Jobs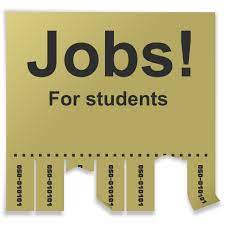 This is a part of a Student Perspective column by Rachel Ledoux.
From checking you out at Hannafords, to washing your dishes at the Mill River Brewery, working high school students are everywhere. For many local businesses and organizations, teenagers are an integral part of their function. But what do teens get out of these jobs? 
The Mercury surveyed 34 Bellows Free Academy students to gather information about student jobs and what they feel they have learned from them.
By far the most popular genre of jobs students work in is retail or customer service positions, at places like Hannaford, Walmart and local restaurants. 
These students had a lot to say about the skills they have gained from these positions. Many highlighted that their jobs have helped with their personal responsibility and self-direction.
"I feel like I've learned responsibility and people skills," Jakob Birnbaum ('23), a Hannaford employee, said.
This was backed up by another student working retail:  "Learning responsibility and accountability at work pays off and definitely helps you become more reliable at school and in other aspects of life," said a student who worked at Dollar Tree.
Another point of learning, according to respondents, was about the importance of work and its worth. 
Madison Gagner ('23), another Hannaford employee, said, "My job has certainly given me perspective on the value of labor and also an insight on how some people view/treat customer service workers."
Aside from retail workers, many students work in childcare, and housekeeping or hold lifeguard positions. A number of these students noted the importance of collaboration and compromise with their coworkers.
For example, Jessica Southwick ('24) said one of the main things they have learned from their time as a Black Creek Adventure Camp counselor is how "to work well with coworkers who I disagree with on a very basic fundamental rights level."
Another large portion of these responses had anecdotal lessons learned from personal experiences.
For example, Leeza Kusmit ('24), who worked alongside Southwick at Black Creek Adventure Camp, noted the tendency for young children to lie.  
"I learned that a lot of children like to lie about things and how to deal with that lying," Kusmit said.
One lesson that spanned beyond the type of job students work was about making the most out of the experience:  "I always try to have some fun every day at my job. Your job doesn't have to be boring, make it fun. There is always a way," one respondent to the survey said.