"14 Peaks: Nothing is Impossible" Film Review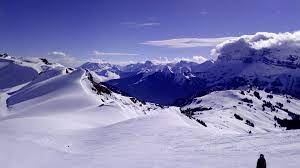 "14 Peaks: Nothing is Impossible " is a thrilling documentary released on Netflix Nov. 29, 2021 and filmed in 2019. It is directed by Torquil Jones and produced by John McKenna, Drew Masters and Catherine Quantschnigg. The film stars Nirmal Purja and features many sherpas and mountain experts like Jimmy Chin.
The camera crew follows Purja as he completes the impossible: summiting the 14 mountains over 8,000 meters in only seven months, while the previous record had been seven years. These mountains are insanely dangerous and include Mount Everest and K2. There were many other setbacks besides the odds of survival like finding weather windows in such a short time period and getting climbing permits. He called this goal "project possible" because so many people believed it was not and it took him all around the world. Despite the global nature of this project, he was very vocal about the history of climbing from his home country Nepal and the lack of recognition many Nepalese sherpas receive.
I thoroughly enjoyed this film and found it very inspiring. No matter what people said or what obstacle the crew was facing, they remained determined. It was a movie full of breathtaking views, unfathomable feats and what felt like a personal view into the truly hardcore outdoor community. There were many themes that I found interesting, such as his goal of giving climbing back to the Nepalese community, which gave the story more depth than just climbing mountains. I find that sometimes in outdoor movies, this personal element can be lost but it was well portrayed here. I would absolutely recommend this movie!