Comstock Creates Safe and Welcoming Space for Local Youth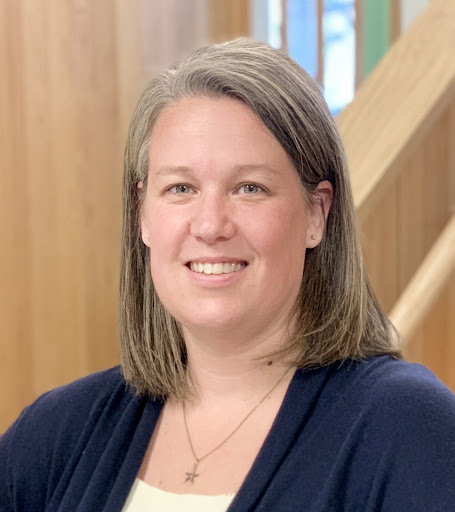 Ever since the grand opening of the St. Albans Spectrum Drop-In Center in 2021, some people may wonder what progress has been made and what events have taken place — so, what have they been up to recently?
The Mercury sat down to interview the program manager of Spectrum, Stefanie Comstock, who began working for Spectrum in Nov. 2020, near the beginning of the COVID-19 pandemic, after being laid off from her previous job at the Northwestern Medical Center.
Outside of her work at Spectrum, Comstock said she lives with her husband and two children in Georgia, often holding barbecues with friends by the fire when it is warm enough. They take every chance they get to go swimming during the summer, but have been bunkered up in their home during the winter months.
Comstock said she started working at the Burlington Drop-In Center before transferring to St. Albans upon its opening.
"This is where I raised my family up in Franklin County," Comstock said. "So I figured it was a great opportunity, and I heard wonderful things about working for Spectrum."
March 8 marks the two-year anniversary of Spectrum's opening in St. Albans.
According to Comstock, Spectrum openly welcomes youths of all backgrounds in their community: those that are underprivileged, those living in poverty with food insecurities and those experiencing and growing up with developmental delays. Spectrum also provides support for all struggling youths through free meals every weekday, payment of housing for those without a home and connections to any needed services.
Since the Drop-In Center became available to youth, Spectrum has held a plethora of events that have brought queer youths together and developed a sense of belonging and safety in the LGBTQ community here in St. Albans.
Comstock said that on Jan. 27, the Drop-In Center held a Queer Prom, which served LGBTQ people to attend a prom with their peers without the worry of judgment and harassment by homophobic and transphobic people.
"It was a welcoming and comfortable experience," BFA student Oli Newhall ('26) said. "I got chances to meet new people and express myself without the fear of being judged."
The event had a great turnout and was received very positively by its attendees. 
"People are still talking about it and about how fun it was," Comstock said. "They felt safe and welcomed to be who they really are here."
Since their opening, a total of 380 people have visited Spectrum and filled out an individual intake form, a brief survey asking about someone's preferred name, pronouns and gender identity, all of which Comstock said they check up on regularly. Many of these youths return to use the space a few times a month in order to access wifi, look for jobs, hang out with friends and be in a safe environment.
At the beginning of Spectrum's opening, six people was considered to be a busy day, but now, according to Comstock, 28 people is average.
Comstock said that alongside the Queer Prom, other events such as a bi-weekly LGBTQ group take place, in which a local psychologist, Michelle Spaulding, holds a group that discusses youth-chosen topics relating to LGBTQ issues in the community. At the end of the meeting, a survey is conducted to garner feedback for future groups.
"That's what's really important to us here…getting to know the youth and what their needs are so we can help support them [to] become independent adults," Comstock said.