Noza ('24) Contributes to Community Conversation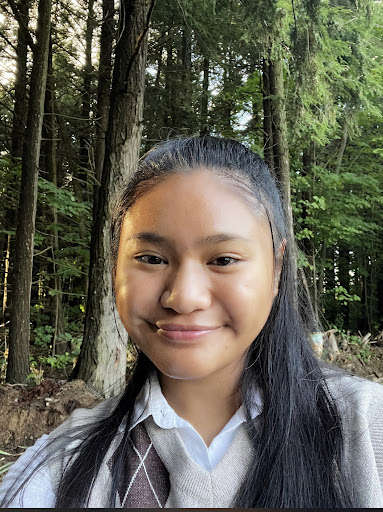 In the fall of 2022, the Maple Run Unified School District hosted a series of Listening Sessions aimed to gain a better understanding of the challenges and hopes of community members. According to the Listening Sessions Summary, while these sessions allowed community members to share their opinions on issues, a solution to them was not found. 
To address these issues in Maple Run schools, the Community Conversations Committee was created. 
BFA student Penelope Noza ('24) was contacted by MRUSD's Human Resources Assistant, Erin Rocheleau, about joining this committee. When asked why she agreed to join the committee, Noza said that "Maple Run is a good district, but I know we definitely have things to work on."
The Community Conversations Committee has only had one meeting so far, and she was the only student able to attend due to a snowstorm. Noza said that the parents and teachers who could attend looked at what was discussed in the Listening Sessions, equity meetings and other specialized groups. Using what they learned, they discussed what they wanted to focus on more and what they wanted to expand upon. 
According to Noza, the suggestions that the committee compiles will be shared in an upcoming summit where they will outline their plans for improving the district.
When asked how Bellows Free Academy can be improved, Noza admitted that "reprimanding certain behaviors" can be improved upon. 
"There's definitely been a lot of apathy teachers have been showing towards [unwanted] behavior," Noza said.
She shared how this "apathy" has resulted in students having "less hope towards having misbehavior addressed," a sentiment that was also shared in the Listening Sessions.  
"Discipline is not the same – nothing happens to some kids – other kids are under the microscope," said an anonymous student during one of the sessions. 
Another attendant at the Listening Sessions admitted that it is "humiliating going to the office to report things, and then there is no follow through."
When The Mercury asked Noza what she would do to address this issue, Noza encouraged the MRUSD schools to be "more open and communicate" with students, faculty and parents regarding reported behavior and consequences.
Noza said she is excited to begin working with other MRUSD students, and she looks forward to delving into ways to improve the school.
"It would be great if I could help in any way to make [BFA] better," Noza said.